Show jumping is a sport of precision, intensity, dedication, and teamwork.
To have sustained success, riders and trainers need to be able to manage competition schedules, choose training exercises, oversee nutrition, identify injury risk factors, and so on. Acquiring enough knowledge to make informed decisions in each of these areas takes many years of experience and a sustained desire to always improve.
Below, husband-wife team Jonathon and Kelly Millar share their thoughts on how young and developing riders can work toward building the toolbox of knowledge needed to succeed at the Grand Prix level.
Choose a good mentor
Every rider bases most of his or her learning around a mentor. But when selecting a coach, you don't want to pick someone based on the number of champion ribbons on their banner at a show. Instead, you want to choose someone with a proven record of developing riders who can compete with different types of horses at the level you want to ride at eventually.
A coach needs to be able to communicate the 'why' behind everything they do in training, so that the rider is able to understand the theory behind training and managing horses. A good coach won't focus solely on results in the ring, but will instead teach each rider to be a better horse person and will provide a positive and constructive learning environment.
"Emile and Paul Hendrix are two individuals who had a massive impact on my development," says Jonathon. "I was 19 years old when I went over to Europe to learn more about breeding, training young horses, and the competition environment there. Emile and Paul provided me with so many riding and learning opportunities, and my nearly four years at Stal Hendrix definitely set me up for the rest of my career."
Step outside your comfort zone
Performing tasks outside of your typical environment is one of the central pillars of skill acquisition and learning. Developing and young riders should embrace new opportunities whenever they present.
For example, take a clinic with a different trainer who will offer tips and insights from a different perspective. Be sure to compete at different locations or to school your horse off property often. These different experiences will come in handy whenever you are faced with an unknown situation.
"I remember the first time I rode for Team USA or my first 5* grand prix—as much as I had dreamed about those things happening, it was still a nerve-wracking experience when it came time to compete," says Kelly.
"But, from years of pushing my limits in past situations, I was able to use strategies I had developed, such as going for a long run before my class, to help calm my nerves. Moving forward, I know each experience helps to make me more confident and better equipped to deal with whatever opportunities will be in my future."
Have a good support system
Many developing riders don't consider how their social circle contributes to their growth—but it can have a big impact. Be sure to surround yourself with a supportive group of friends who can offer positive insights when needed.
Additionally, having friends who are also riders will help speed your growth and development. A network of people that you can bounce ideas off of and have respectful debates relating to training practices is invaluable for creating your own identity and perspectives on training.
"It is so, so, so important to surround yourself with the right people," says Kelly. "To be successful you need to have family and friends who are supportive and positive, but who will also keep you grounded and tell you what you need to hear. I have been lucky that many of my friends and, of course, Jonathon, are also riders, so if I need to throw around ideas or to discuss a problem they are there to listen."
Watch at the warm-up ring
The Grand Prix warm-up ring is an excellent place to hang out and watch how the best in the business prepare their horses for competition. Keep track of the different exercises riders do and when they do them. How do riders school their horses on a training day versus a competition day? What tack are they using? How long are they riding for? All of these questions will provide helpful pieces of information that can be incorporated into your own training.
"Due to the nature of our sport, on days when we are competing we will spend a lot of time at the competition ring warming up horses, walking courses, coaching, etc," notes Jonathon. "When you are at the ring, be mindful of what is going on around you and use it as an opportunity to watch and learn what others are doing."
There is no 'I' in team
It takes a village to be successful in equestrian sports. In addition to your trainer, there are grooms, veterinarians, farriers, physical therapists, chiropractors, barn managers, nutritionists, etc. that all work together to ensure your horse is prepared to meet the demands of competition. Whenever one of these individuals is around, listen to what they have to say and think about how it applies to your training program.
Additionally, if you know a veterinarian or therapist is coming to examine your horse, take some time beforehand to write notes about what you want to share with them. The more information you can provide about how your horse has been feeling, the easier the practitioner's job becomes and the more accurate any diagnosis or treatment will be.
"Be engaged in your horse's care!" says Kelly. "We try to have our students around the barn as much as possible so that they learn what goes on behind the scenes. They need to know what the nutritionist, veterinarian, therapist, and so on observes about their horse so that they can develop a solid foundation in horse care."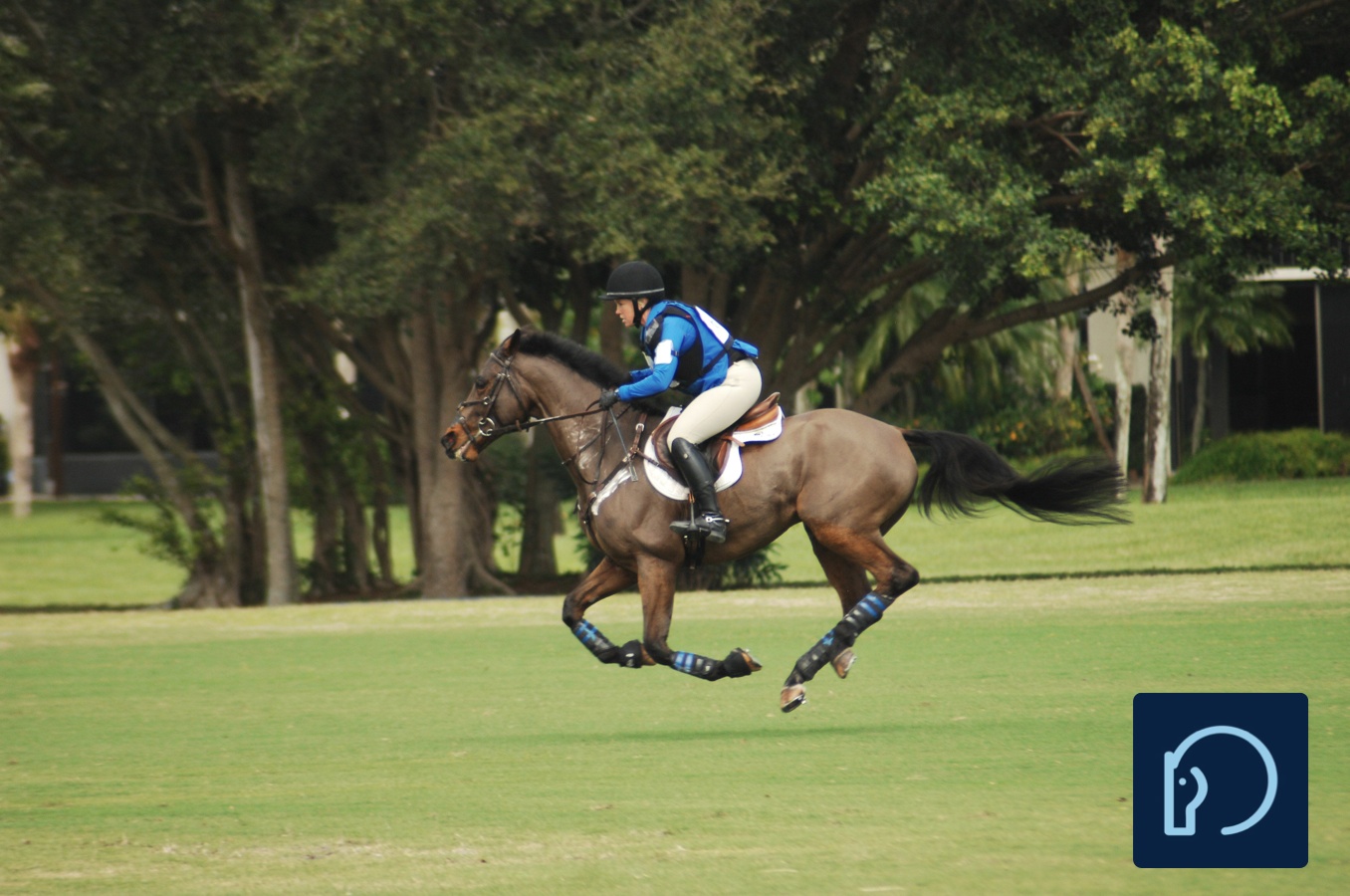 Learn from other sports
Spend some time learning about other equestrian sports. How do eventers prepare and what therapies do they use? What does training for a dressage horse look like? Similarly, you can look at how other sports are performed. We can always learn from others, even from sports outside of show jumping!
"We can learn a lot from talking to riders and trainers in other sports," says Jonathon. "Eventers have expertise in developing endurance in their horses, so it is worthwhile learning what they do and when they do it. Dressage trainers can teach about movement and suppleness exercises—ensuring our horses are balanced and agile. Every discipline has something to offer!"
---
Jonathon Millar and Kelly Soleau-Millar are passionate about developing the sport's next generation of riders and horses. With the recent launch of Millar Brooke Farm South, which primarily operates in the U.S., the couple is now accepting new clients that are looking to develop their riding skills and theoretical knowledge.