Saut Hermès is the latest victim of the coronavirus.
Originally slated for March 20–22, 2020 at the iconic Grand Palais in Paris, France, the 11th edition of the CSI 5* show-jumping event has been cancelled due to newly enacted legislative efforts to curb the spread of the coronavirus.
The World Health Organization has declared COVID-19 a pandemic, as of Mar. 11.
Announced Saut Hermès:
The house of Hermès has taken note of the French ministerial decree of 9 March 2020 prohibiting gatherings of more than 1,000 people.

Consequently, the eleventh Saut Hermès at the Grand Palais, due to take place in Paris from 20 to 22 March 2020, is cancelled.

In the context of the exceptional current public health situation, Hermès is obliged to cancel the Saut Hermès at the Grand Palais 2020.
Saut Hermès has been a fixture on the international show jumping calendar for more than ten years and is renown for its impressive lineup of sport talent and spectacular setting.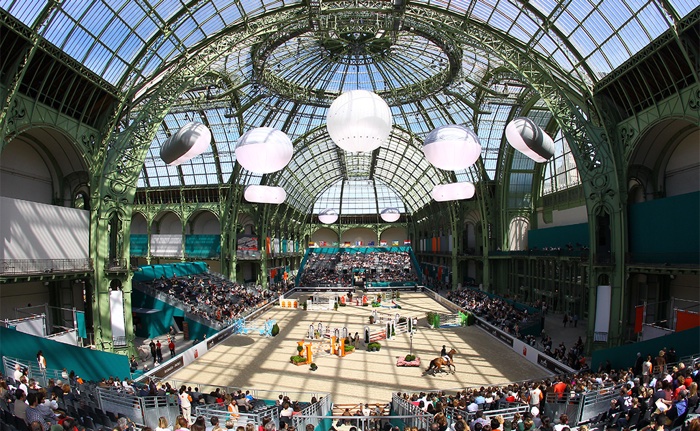 Stated Axel Dumas, CEO of Hermès:
"This decision, imposed by the current situation, does not in any way detract from our attachment to equestrian competition nor from our commitment to the world's leading international show-jumpers, whom we invite to return in 2021. Bringing together a community of equestrian enthusiasts in the centre of Paris continues to be close to our heart."
This year's event was to be Saut Hermès final under the iconic glass ceiling of the Grand Palais. The historic venue will undergo major restoration and refurbishment for the next two years, starting in 2020.
In 2019, the €400,000 Grand Prix Hermès CSI5* from Saut Hermès streamed exclusively in North America on Horse Network!
Le sigh.