If there's one thing all disciplines can agree upon, it's that being stuck inside stinks.
Unless you're lucky enough to have your horses at home, you may be facing some lengthy time out of the saddle and away from your barn friends, both the two-legged and four-legged variety. While it's important to take COVID-19 seriously, and do your part to flatten the curve, it can still be mentally tough to think about weeks or more of isolation.
So in order to brighten your day and give you a little hope, we've come up with five serious (or not) ways to scratch that horse itch while you're staying inside for the next few weeks.
1. Watch every horse movie ever made, and no one will be around to judge you.
It doesn't matter if your more the Man from Snowy River type or you gravitate toward Spirit: Stallion of the Cimarron, now is the time to get your horse movie game on. Perhaps the best part of social distancing is that you can be 100% sure none of your friends or family will pop by and catch you watching Hidalgo or Saddle Club: Season 3 for the tenth time.
OR, you could finally sign up for that cool film channel with all the horse flicks you keep hearing about (on Horse Network)… **Shameless EQUUS Film Channel plug**
2. Three words: Show Season Planning
While many of this years' shows are getting cancelled, there's nothing saying you can't get a head start on the next season. Not only do you now have time to plan out the next year (or ten) of shows, you also have time to figure out things like lesson schedules, fitness plans for your horse, fitness plans for you, fitness plans for horses you're going to buy in three years' time… You get my drift. Olympics 2032, here you come!
3. You have time to tackle that stack of horse books on your nightstand
We all have that stack of books somewhere in our house. You know the one I mean. It's filled with titles about connecting better with your horse (which usually boils down to "Groundwork. Do it."), how to improve your riding (disappointingly filled with all the same phrases your trainer yells across the warm-up ring), and always has one book on how to get fit for horseback riding (with beautiful pictures of exercises you will never do, using equipment you will never purchase). After you get bored of watching 200 hours of Netflix EQUUS Film Channel, maybe it's time to give that stack a try, if only so you can sound super smart at the next barn party (whenever that may be).
4. There's an opportunity to get a little horse smarter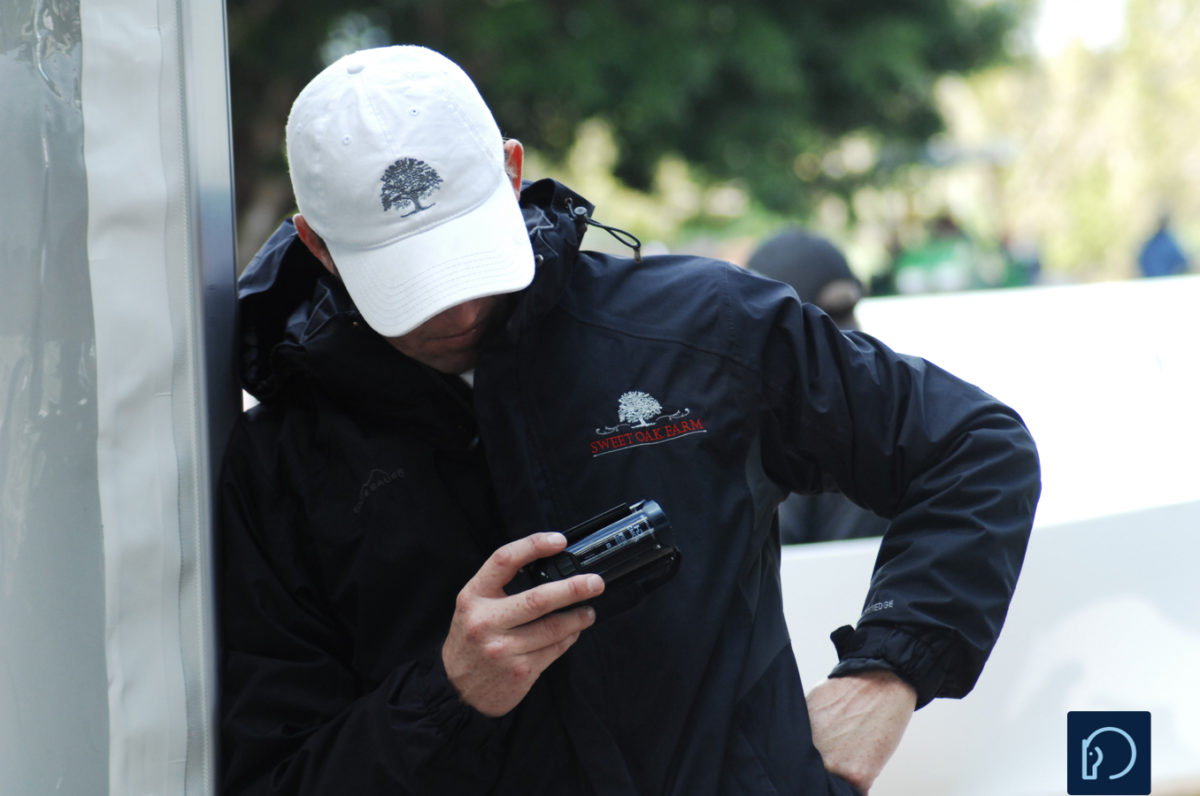 Just because you may not be able to work with your horse in-person, doesn't mean you can't work on your horse skills! There's a whole Internet full of horse training videos out there, on every problem and topic under the sun, and they're all just waiting for you to watch them. Just remember that some videos are great, some videos are terrible, and after a few weeks of cabin fever (or a couple glasses of wine) it can be sometimes hard to tell the difference.
5. You can learn all those "extra" horse skills you keep putting off
There's probably a whole lot of stuff that said you're going to learn, as soon as life slows down. Well, life is about to get slow, so anything you've ever been curious about, you've got the time to look up now. Are you curious about horse massage therapy? Go learn the basics! Never really understood the phrase "inside leg to outside rein"? Your instructor isn't around to watch you shamefully search for it on your phone.
Personally, I've always wanted to learn how to braid. If you don't have a family member trapped in the house with you (or Rapunzel like hair), maybe try braiding your other animal friends. Once you learn how to do button braids on a pissed-off tabby cat, your own horse should be a breeze.
I'm sure we all appreciate our time with ponies great and small, but I'd like to think that after all this is done, maybe we'll all appreciate that time a little more. Maybe we'll groom a little slower, we'll laugh with our barn friends a little longer, and we'll linger a few extra minutes (hours) on that summer trail ride.
So, until then friends, wash your hands and put Hidalgo on one more time. Your secret is safe with me.
---
When Aubrey Moore isn't with her horse Flynn, new pony or doing near-constant maintenance on her truck, she can be found with a glass of wine in hand, chatting happily with her cat Frankie.