Confused about what hues go best with your colorful assortment of autumn breeches?
Heather Struthers of Performance Horse & Rider tack shop has your solution! And it's in chart form. So you know it must be right.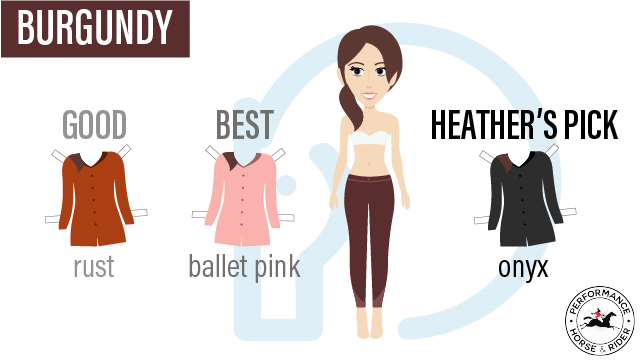 ---
About the Author
Heather Struthers runs Ontario's hippest tack shop, Performance Horse & Rider and writes about important issues like dating, pretend boyfriends and Scott Brash.