"I had this thing when I was little kid that I would go to every single show and my goal was to win every single class.
"So, I joke around that, that is always what I want to do."
Kent Farrington, wearer of the world number one armband, may not fulfill that childhood dream at Spruce Meadows in Calgary, Alberta this week. But he's off to a damn close start.
On opening day of the North American tournament, the Olympic team silver medalist captured two victories in as many classes—the 1.50m Kubota Cup on Dublin and the 1.55m PwC Cup on his veteran partner Uceko.
The pair of CSI5* wins puts Farrington at four international wins in the Spruce Meadows' Summer Series and two steps closer to securing his spot atop the Longines world rankings for another month—a goal that's never necessarily been his plan.
"I don't really think about it, to be honest," said the 36-year-old rider.
"I always said I was going to stick to my plan, to my schedule. I wasn't going to chase points to try and stay #1. I was going to focus on the horses I had and winning at big events, then it would happen naturally when it happened. Sooner or later, I would hit it."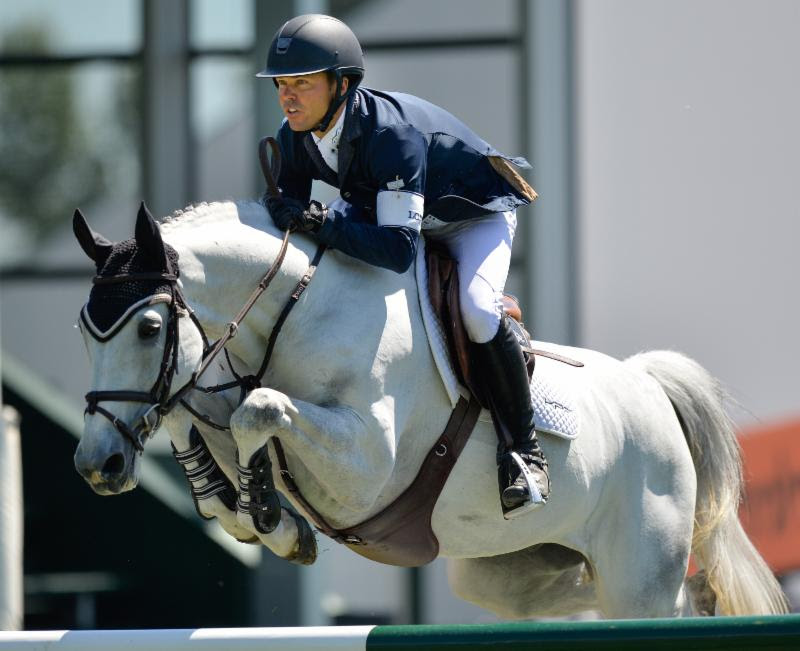 Hit it he did. Farrington has been in ranked first in the world for three months running now.
"In terms of maintaining it, I just try to do my schedule and it's going to go how it goes," he said. "If I'm number one or number three, it is what it is. I just do my thing."
Doing his "things" might be more accurate. This week's plan for the North American tournament: to build his upcoming mounts Dublin and Sherkan d'Amaury up to "jump bigger things and grow [their] confidence"; prep Voyeur for Aachen; and win the ATCO Queen Elizabeth Cup Grand Prix with Gazelle.
"If I can do all of those things, then I'll say I had a good week," smiled Farrington.
A tall order, but one's that's hardly unsurprising given the source.
The question remains, has the world's winningest rider ever actually won every class at a show?
"I think it's happened maybe once in my career, where there were only like two classes at the show," he laughed.
That's to say, we're not ruling it out in the near future.