Snow-capped mountains surround the vast, frozen valley floor as opportunistic sunlight bleeds through cracks in the clouds that blanket the big sky. The controlled cadence of clopping hooves and the patter of working breath offer the only sound for miles as a strapping young thoroughbred moves with newfound purpose. Soon, the thoroughbred will head out into the desolation for weeks on end, carrying the broken souls of the brave and battered, helping them rediscover their purpose. He has never been further away from where his journey began, and never this close to home.
Henry was supposed to be a racehorse. Not just any racehorse, a good one. He was bred by the Phipps family, one of the preeminent thoroughbred stables in history who have produced legends like Buckpasser, Easy Goer, Personal Ensign and Orb, to name a few. The son of dual classic winner Henrythenavigator out of the black type mare Just Reward, Henry carried a regal pedigree and high hopes when he foaled in 2010.
Yet, as fate would have it, Henry (registered as "Senate Whip") never made it to the starting gate. He never had the chance to put his potential to the track, realize his purpose and carve out his destiny. Fate had different plans for Henry. Plans that will send the colt on a 3,000 mile odyssey and into an entirely new world.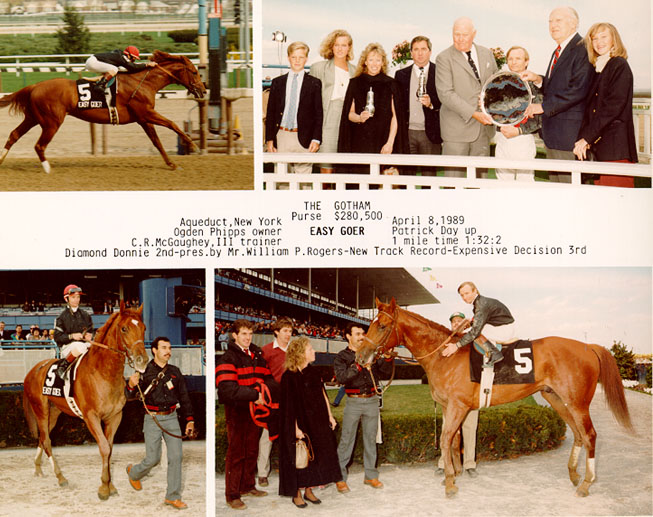 Henry was a strapping plain brown wrapper by the time he was a yearling. Then, as horses tend to do, managed to injure himself pretty good, and underwent a procedure to repair his damaged hock. Though always eager to gallop, he was big for his age and it became clear to his ever-cautious Hall of Fame trainer, Shug McGaughey, that the physical demands of the sport might be too much for this colt.
And so, before he'd ever entered the starting gate, Henry found himself at the inevitable crossroads; the point where human intervention can seal a horse's fate, for better or worse. Here was an otherwise healthy young horse bred for the races in need of a home. And a job.
Fortunately, Henry was surrounded by a team who cared. As is the case with all of their hard lucked homebreds the Phipps family did not want Henry falling into the wrong hands, or simply counting down the clock in a paddock somewhere. At the same time, a 2-year-old colt is not exactly the type of horse you send to any ol' hunter barn or riding stable.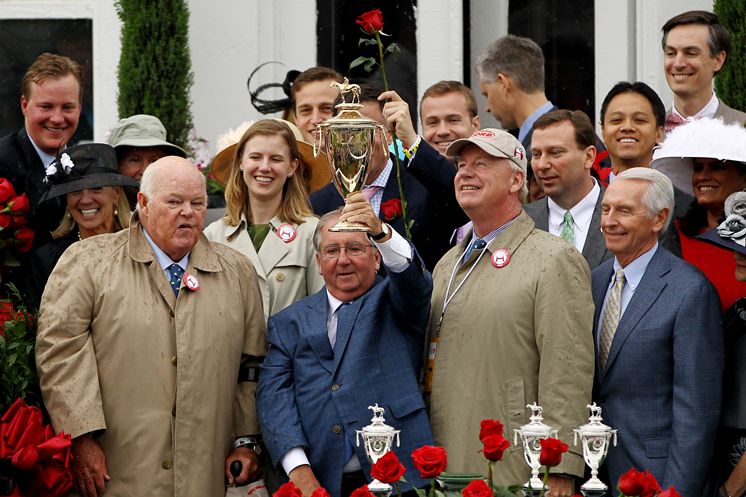 Henry needed time, patience and a job. He needed people to help him find his place. As it turns out, there were people who really needed him, too.
Fate intervened in the form of Jennifer Patterson. As the go-to exercise rider for McGaughey, Patterson was instrumental in getting his string tuned-up and ready to roll on race day. But it's what she did for the one's who could not race that truly made an impact.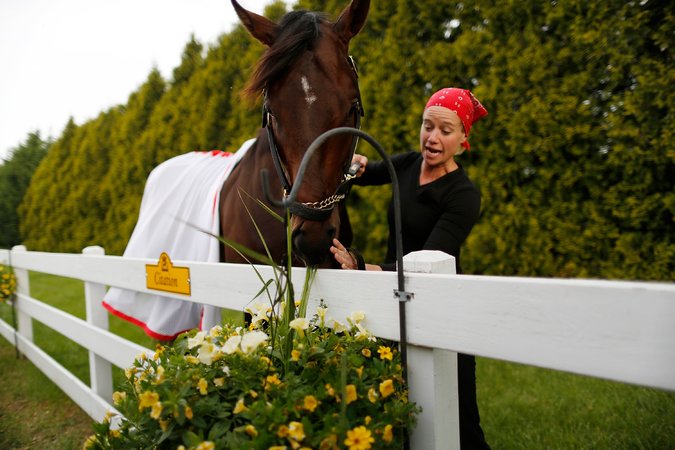 Soon, Henry would be on a van embarking on a 2,500 mile trek bound for the Montana ranch of her godmother, Ruth Lott.
"Several years ago I mentioned to Jen that if she ever came across a nice horse that wasn't going to make it on the track I would be happy to take them and work with them," Lott explained. "Henry is the third of four horses from their barn I have had the privilege of placing."
"Somewhere between Dennis's experience, the herd—which repeatedly threw him out for being a jerk—and the harshness of the weather, Henry learned to be respectful."
January, 2013. As several of his former stablemates began gearing up for the racing season, including the year's eventual Kentucky Derby winner Orb, Henry lumbered off a van into an unfamiliar world. At 71, Lott had just about seen it all over the years, but at this moment she could not believe her eyes.
"He was on the edge of 17 hands, fully equipped, fit and absolutely stunning," Lott fondly recalls. "The hock was big but I knew from experience that it would reduce and calcify with time. And I had time."
What Ruth also had was a powerful young colt with an attitude hungry for purpose, in need of a job.
"He was a handful, to say the least," she admits. "He turned out to be a cryptorchid [or ridgeling] so it took awhile to straighten out his testosterone. But he was still an aggressive horse and I knew he would have to go to a solid horseman."
Luckily, capable horsemen are not as few in far between in Montana as say, cellular service. So Henry loaded up and was back on the road, en route to the ranch of Dennis and Mykal Kirkpatrick in Montana's Big Hole Valley. And that was the beginning of the making of Henry.
The Kirkpatricks turned Henry out into the resident herd, who did not take kindly to this brash young thoroughbred's lack of decorum and understanding of herd hierarchy. Slowly but surely however, he began to find his stride.
"Somewhere between Dennis's experience, the herd—which repeatedly threw him out for being a jerk—and the harshness of the weather, Henry learned to be respectful," Lott remembers.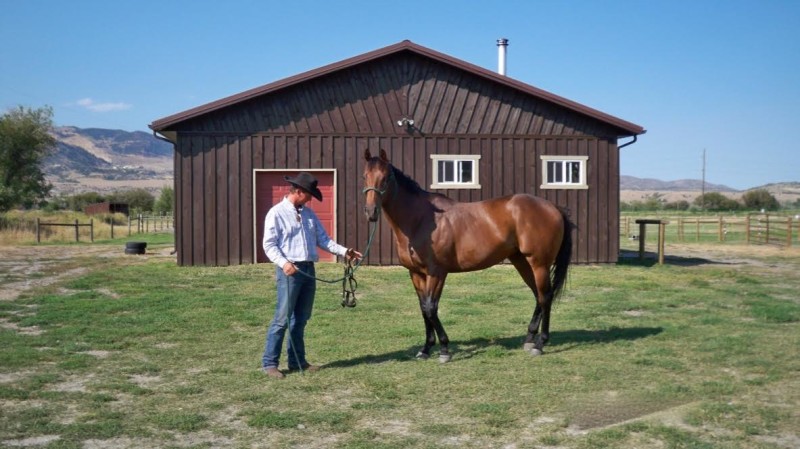 Temperamental progress aside, Ruth and Dennis agreed Henry needed more task and attention then he could get on the ranch. And so, in the spring of 2014, he was back at Ruth's. His hock now healed, she pondered the next move, buying time and awaiting the next twist of fate. In the meantime, Henry was turned out for the remainder of the summer and sure enough, Lott arranged for Henry to ship to Dean and Wendy Briggs, who owned and operated the Jefferson Valley Equine Center where he would continue his deliberate education.
"I needed to know how he was going to go under saddle, and at 71, I knew I wasn't the one who was up to the task. Henry didn't need to be broken, he'd been under saddle at the track, but he needed a new skill set."
As winter crept into valley Henry began to bloom.
"When I brought Henry back home in mid-November I had a good idea of what this horse could be."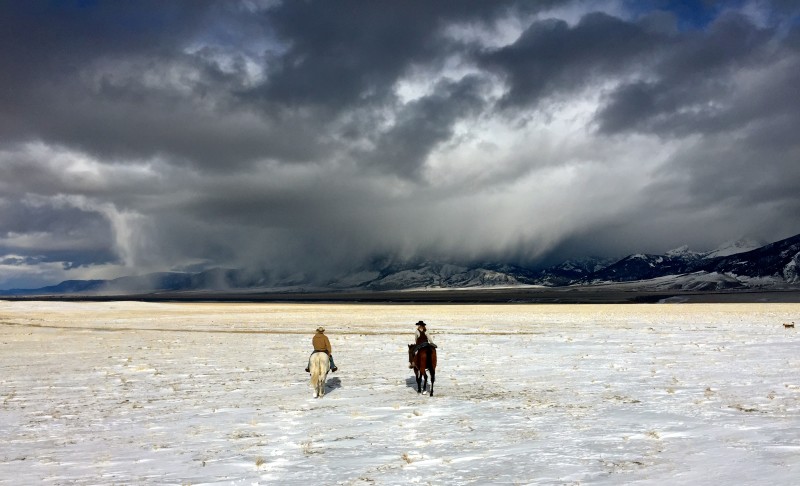 There was yet another fateful encounter in store that would send this odyssey in a new direction. One that would give Henry a new home, and a purpose.
It was a fundraising event for a local children's theater and Fin and Fur Films, creators of the hit film Unbranded, where Lott first met Micah Fink. Fink, a former Navy SEAL and bronze star recipient, is Executive Director of Heroes and Horses, a non-profit organization that uses the remote wilderness and the horse/human connection to challenge and inspire personal growth in veterans bearing the mental and physical scars of war. Fink believes this type of raw therapy can go a long way to restore shattered notions of self-worth.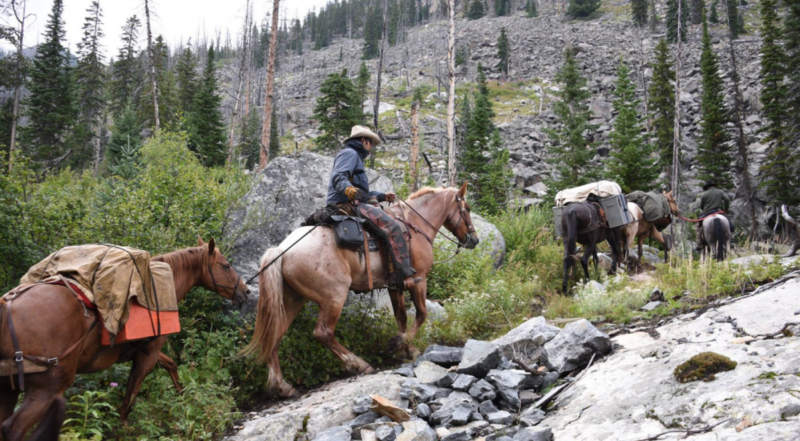 "These people come home very broken," explained Fink. "Just taking them on vacation is not the answer. We have to help them face the question: why are you here?"
The healing process starts with the horse. "When you go to war, your trust in humanity disappears. You see what people are capable of. So I don't tell participants, 'trust me.' I put them on a horse, where it can happen naturally."
As the two talked that evening Fink mentioned he was looking for potential horses to adopt into the program. Not just any type of horse, but ones capable of meeting the physical demands of the harsh Montana backcountry while also being able to emotionally connect with their broken companions.
Did she have the horse for that.
"Micah was the right size and seemed to have the temperament that would suit Henry and the job would be challenging enough to keep Henry interested," said Lott. "I suggested he take a look. He and [Assistant Director] Anna Carroll, came out to ride him and took him home the same day."
And that's how Henry the racehorse became a horse for heroes.
As the snow slowly recedes and the barren valley is revived by the fertile jolt of spring, the thoroughbred prepares for life anew. Thousands of miles and an entire world away from a racetrack, Henry has found his purpose. One far greater than piling up purse money furlong after furlong. It took months of rehabilitation, training and coordination by an improbable web of compassionate horsemen, but finally, Henry is home.
Heroes and Horses offers the unique opportunity to adopt a horse, including Henry. Learn more about the organization and how you can get involved at www.heroesandhorses.com, or contact Anna Carroll at anna@heroesandhorses.com.