I had a wonderful opportunity to visit the Wellington circuit this winter to work with our Grand Prix clients, up and comers, and riders just trying to better enjoy their sport and reach their goals.
Most days, I began at the barn in the training ring, then I'd jump over to the Winter Equestrian Festival (WEF) to watch young hunters in ring 6, cross over to young jumpers in ring 10 and then up to the international ring to watch our pros. Some weeks, I found myself rushing over to the Stadium Derby Field, a beautiful grass ring that hosts some of the bigger classes, and/or, skipping back and forth between WEF and the stunning Deeridge Farms to work with clients at the Palm Beach Masters.
It was fun! It was also eye opening. From a performance perspective, let me share with you a few key observations and takeaways from WEF that may help your performances in the coming spring and summer season.
1. NOW is the time to build your skills
In the 50/50 partnership between horse and rider, each must work to develop their skills and improve their abilities. Too often, the primary emphasis is on the skills and training of the horse and those of the rider are a secondary consideration.
The rider must continually build skills and focus on the key areas of performance. There is no "right" time to build these skills. A number of riders I spoke with this winter were "waiting" for horses to heal and get back in the show ring before they worked on their skills. Horses will get injured and need breaks—during this period consider working on your own performance skills to maximize the performance of the partnership. Developing key fundamentals like your purpose, values, vision and a variety of mental and emotional skills will better prepare you for any challenges ahead. The time is always now to build them!
2. Be accountable for mistakes and results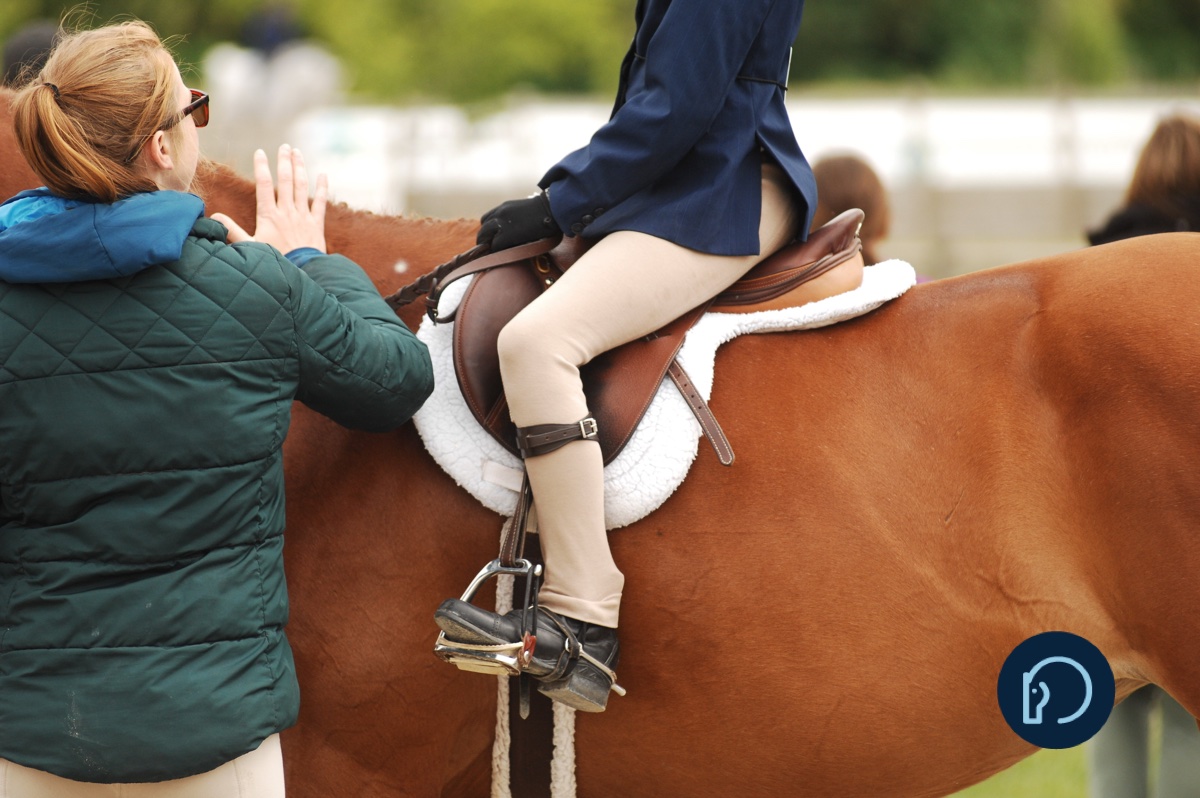 I overheard many conversations this winter between young riders and parents or young riders and coaches. Very often young riders were deferring responsibility for mistakes or less than anticipated results from themselves to their partners. Since the horse doesn't have a voice, this is easy to do.
"It wasn't my fault"
"It was his rail, not mine."
"She was being naughty in the warm-up ring."
Young riders must take responsibility for mistakes and own their performances. After all, we know that a well-trained horse usually does the right thing and an error is very often the responsibility of the rider.
3. Take advantage of great access to top riders
One fantastic thing about equestrian sport is the access to elite riders and the intimacy at shows between all of the riders. How many sports give the kind of access that equestrian gives to the very best in the sport? None that I know of!
During my time working with Grand Prix clients in the warm-up ring and in preparing for the show ring, I was shocked to see how few riders there were watching the top riders in the world prepare for a class. And, I was also surprised to see how few riders took advantage of the opportunity to walk a course before a big class and watch what the best do and even overhear their comments on how to approach a fence, stride count etc. Riders can learn a great deal by watching and even asking top riders questions. Take advantage of this opportunity!
4. Confidence is built in stages
Confidence is built over time—knowing we can do something at a certain level and, after mastering that level, moving forward to test our skills at the next level. Very often this winter, I observed riders (with a gentle push from parents) rushing toward new levels and bigger classes without developing the confidence and mastering the skills necessary for a particular class.
To help build a thick wall of sustainable confidence, take a step-by-step approach and master each level before moving on to the next. Don't rush it—you'll get there!
5. Close the intensity gap between the training ring and show ring
Spending my time with riders in both the training ring and the show ring, there is a significant difference in intensity between the two for many riders. And there shouldn't be. This is where equestrians, and athletes generally in other sports, can miss the mark—there is too wide a gap in the "training" intensity and the "show" intensity. The performance intensity is often too low in the training ring and too high in the show ring.
In order for a rider to perform at their best and achieve a consistent internal state, the performance intensity gap should be very narrow between the training ring and the show ring. A key benefit for you of narrowing this gap is decreasing a potentially high level of anxiety in the show ring.
While I observed many performance points from a wide variety of riders at WEF the past number of months, I hope the few I have highlighted above can help you in your preparations for a great show season ahead.
---
About the Author
John Haime is a President of New Edge Performance. A world-class Human Performance Coach, former professional athlete and current bestselling author of You are a Contender! Build Emotional Muscles to Perform Better and Achieve More, John understands how athletes think and feel. He's been there—under the most intense pressures of amateur and professional sports. John coaches leading professional equestrians and up-and-comers with a proven system and is trusted by some of the world's leading athletes—professional and elite amateur. See www.johnhaime.com to learn more.