I'm having a very hard time accepting that I'm an adult and that I cannot wear these fantastic jodhpurs by Dublin Kids.
I absolutely die over the bright pink color and am in love with the mini front pocket. It's such a cute detail, and the tone-on-tone knee patch makes the aforementioned adult in me happy for a hint of sophistication.
If I was styling these sweet jodhs for my 12-year-old self, I'd pair down the brightness with this adorable pale blue T from Irideon. The message is sweet, and the camo print is fun and on trend.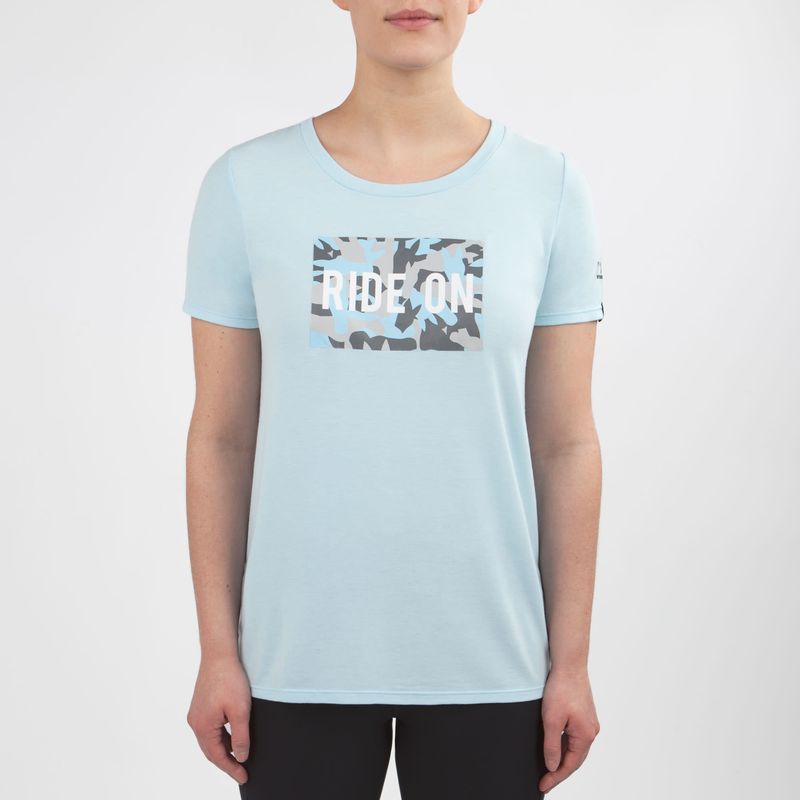 And then slip on these Horze riding gloves. The bit-shaped silicone grip is perfect to help hold tight to the reins—no matter how naughty the pony! Also, how charming is that detail?!
Just imagine the #ROOTD photo-ops tween me (and mom!) could send to the grandparents, barn friends, everyone in your contacts.