Hear that faint scratching?
It's the sound of Kent Farrington clawing his way closer to the number one spot on the Longines World Rankings. Currently ranked #2, the 36-year-old is a staple in the world top 10 but has yet to claim the coveted arm band for his own.
Judging by his current rate of success, May 2017 could be his month.
Last week, the Wellington-based rider captured the 155–160m CSI5* Longines Global Champions Tour (LGCT) Miami Beach Speed Class and Global Champions League Final riding the Dutch gelding Creedance.
Last night, he took the first place in the 1.55m CSI5* class at Jumping Anterwerp with Sherkan "Sharkie" D'Amaury. (He has the chance to pick up more world ranking points in tomorrow's Grand Prix.)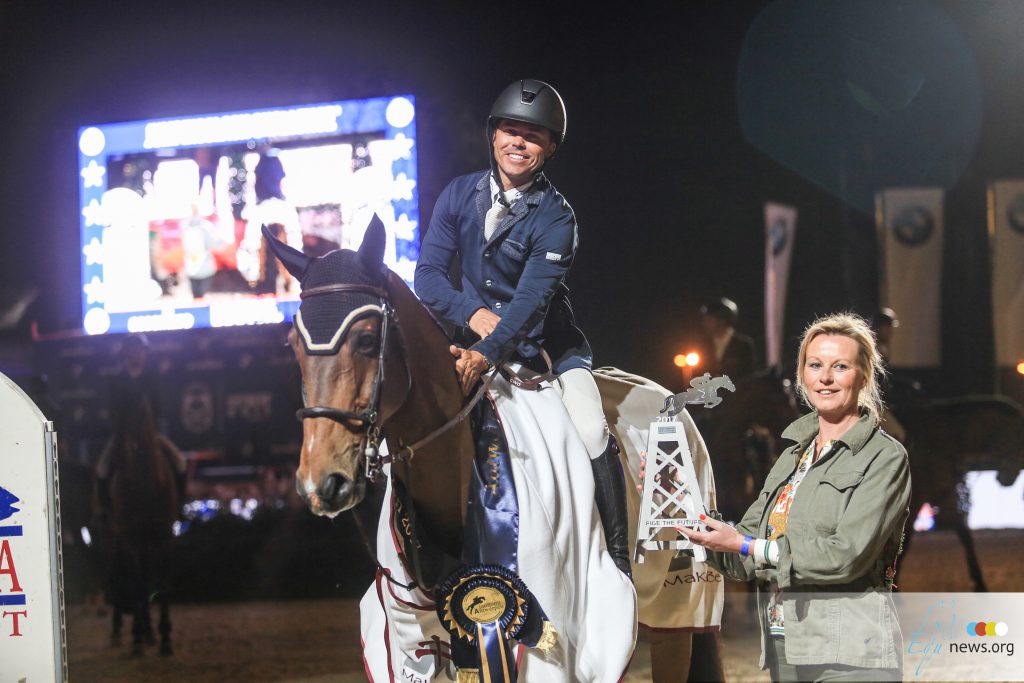 Next week, he'll be headed to yet another CSI5* event, the LGCT Shanghai. The same one where he won three of six classes in 2015.
With only 23 points between Farrington and current world number one, McLain Ward, and no major victories in the world top five on record yet, he's rapidly closing the gap.
Will May be the month Farrington finally claims the throne? Did we just jinx his chances altogether? Time and the FEI will tell.