"I'm going to retire now," joked Alex Granato.
The American rider scored the first CSI5* Grand Prix win of his career and second 5* win of the week on Sunday, capturing the Major League Show Jumping (MLSJ) $230,000 Grand Prix CSI5* at Traverse City, MI.
Thirty-five horse and rider combinations tackled the technical 16-effort course designed by Marina Azevedo (BRA). Just four would find a clear path to advance to the jump off. Only one, Granato and his partner of seven years, Carlchen W, would do it twice.
Returning for the short track, pathfinder Kyle King (USA) and 12-year-old Westphalian gelding Coffee To Go rolled an early rail to end of four faults in 40.81 seconds. Natalie Dean (USA) and Chance Ste Hermelle ran into trouble twice on course to collect eight faults in 43.14.
Granato, next in the ring and with speed specialist Kristen Vanderveen (USA) to come on Bull Run's Risen, put the pedal to the metal on Carlchen W, racing around the Turtle Creek Casino & Hotel International Ring to stop the clock in 36.87 seconds
"I know she is on a big, slow looking horse, but Kristen is always deceivingly fast and I obviously never count her out. My horse is quick so I just really wanted to stay on pace in the beginning," he shared.
"When he is going in top form like this then there is no other feeling like it that I have had."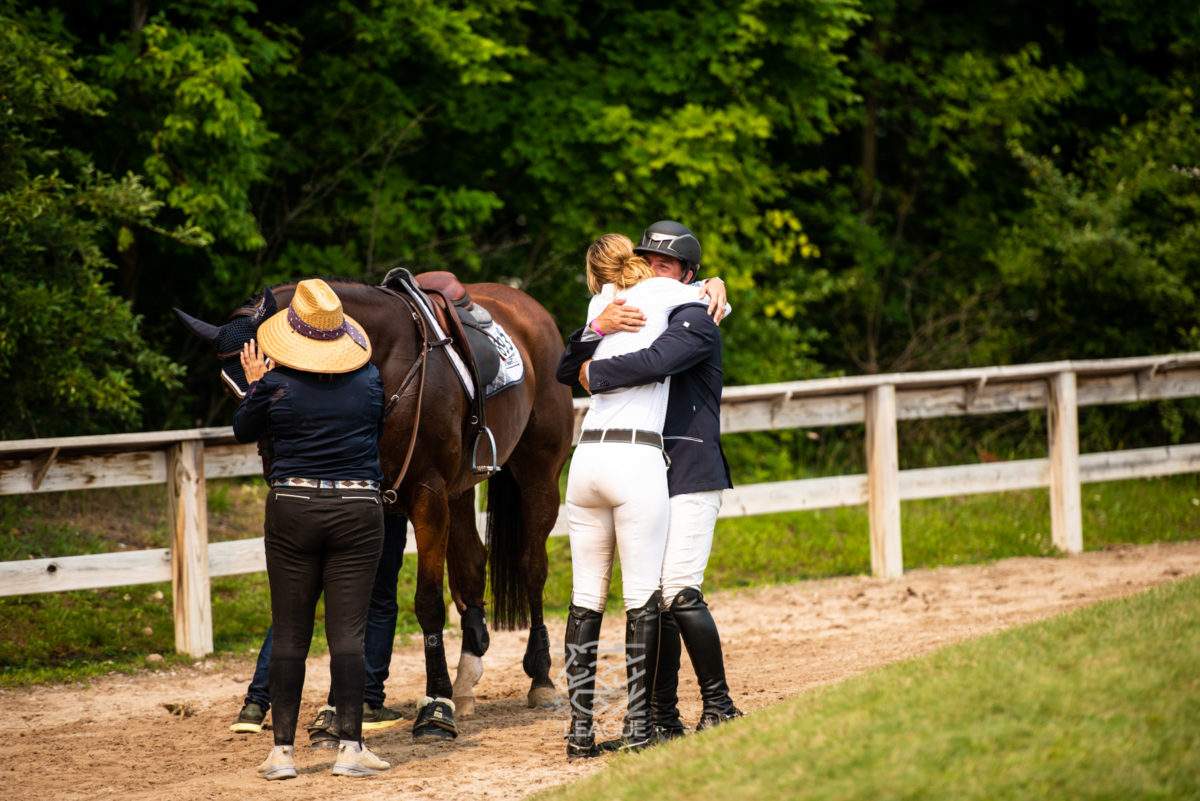 The win is Granato and Carlchen W's second of the week, having previously captured Friday's MLSJ $72,900 Honor Hill Farm 1.50m CSI5*. It won't likely be their last.
"This is the best he has felt since the Pan American Games. With COVID and everything that went on, it threw a lot of wrenches in our plans, so this year I refocused on having him at his peak as the season goes," continued Granato.
"He did very little during [the Winter Equestrian Festival (WEF)] and I really just focused on his fitness and maintenance. He jumped the last CSI5* there really well. This was our first CSI5* appearance since the [$500,000 Rolex CSI5* Grand Prix] at WEF and obviously he feels great. I think he is jumping even stronger and better than he did all of the 2020 season.
"I really just went back to the drawing board with him. With him being 13, and even though I know him so well I think his home routine caught me a little off guard as he is aging, so I really refocused back in on his flat work and just small rail and grid work to work on his straightness and fitness, and that is where I think it really paid off today. It was a technical enough course with a lot of scope questions and rideability questions, and he jumped beautifully, straight and strong and was there for me when I needed it."
Watch their winning ride:
Granato and Carlchen W will contest next week's MLSJ Grand Prix at Traverse City, then rest until the fifth leg of the MLSJ tour in September.