If you've spent any time among non-horse-people, in any casual setting—a post-work cocktail party, say—you've definitely heard the stories.
"Really? You ride? I rode once. My horse took off on my way back to the barn, and I've never sat on another one."
Or, "Not for me! I got stepped on and kicked so often before my lessons, I told my mother I wanted to quit within the year."
Helen Richardson, an Equestrian Canada (EC) Licensed and NCCP Certified Coach, has heard them all before. "There are 10,000 equestrian coaches across the country, and only a [couple] thousand of them have been [certified]. That means there's 8,000 coaches out there that are delivering who knows what sort of experience. And it doesn't mean they're bad coaches, it means that nobody knows what sort of experience they're providing to people who want to come into the sport," Richardson says.
That's a problem, particularly for a niche sport like equestrian that isn't as accessible as sports like baseball, hockey and soccer. If the early experience is a negative one, the already narrowed pipeline to participation becomes narrower still.
"Riding is something that people can enjoy from a very young age to a very old age, and if we draw them away with negative experiences right at the beginning, we lose that opportunity to have a life-long participant in the sport," explains Richardson.
Fortunately, it's also a solvable problem—and one for which an existing model already exists. Standardized training for coaches is commonplace in most youth-serving sports in Canada. With EC's new Coach Status Program, it soon will be in equestrian sport, too.
The initiative is one that Richardson helped develop and believes strongly in. As an eventing coach and former Technical Programs Coordinator for EC, the Oakhurst Farm-based trainer has more than 30 years in the business, and has even blogged about her experiences becoming and maintaining her coaching certification. She currently holds multiple certifications through EC and NCCP as a Competition Coach, Coach Developer, and EC Rider Level Evaluator & Coach Mentor, meaning she teaches and helps to develop fellow coaches.
The Coach Status Program, opened for applications in December 2020, is an extension of those efforts. At its' core, the Program is a third-party verification system that 1) assures the public that coaches are insured, screened and safety trained, and 2) confers on coaches validated marketing tools and legal protection.
Most importantly, it's soon to become the new norm.
In 2021, participation in the Coach Status Program is recommended. By 2022, it'll be required. EC has set itself an ambitious goal of full, Licensed Status and Certification for every equestrian coach, at every EC-sanctioned event in the country, by the year 2025.
In other words, in just a few short years, every coach in Canada will be required to hold a licence signifying that they've received a complete and thorough background check, comprehensive Safe Sport training, that they carry insurance, and have had their expertise verified (and re-verified) through a training and evaluation process and continuing education programs.
Time consuming? Maybe. But Richardson believes the high-bar is a no-brainer.
"If I [wanted] to be a doctor, I would have to go to med school. I would have to get educated, and I would have to be tested on my skills," she says. "I wouldn't then be able to just go out and start operating on people. I'd actually have to get a licence, and practice, and keep my skills up [to date]."
Whether you are a trainer, a parent, a junior/amateur rider, or participate in any capacity at EC-sanctioned events, now is the time to familiarize yourself with the changes that are coming down the pipeline.
Here is a breakdown of EC's five most FAQs to help you get started…
1. Where is this coming from?
We have two words for you: Safe. Sport.
In 2018, and in conjunction with the universal, ah-ha moment in sports heard 'round the globe, Canada's Minister of Science and Sport launched the Safe Sport program, which works to address harassment, abuse, and discrimination and to create a healthy athletic environment for all participants.
"Safe Sport has certainly accelerated the speed of implementation [of the EC Coach Status Program] and has forced equestrian to play catch-up in many ways," says EC's Director of Sport Development Douglas Duncan. "In a lot of other sports, mandatory Safe Sport training has been in place for many years, particularly in hockey and soccer."
In fact, in addition to background checks, many club programs have long required this training not just for coaches, but also parents, volunteers, medical staff, and others that may come into contact with minor participants.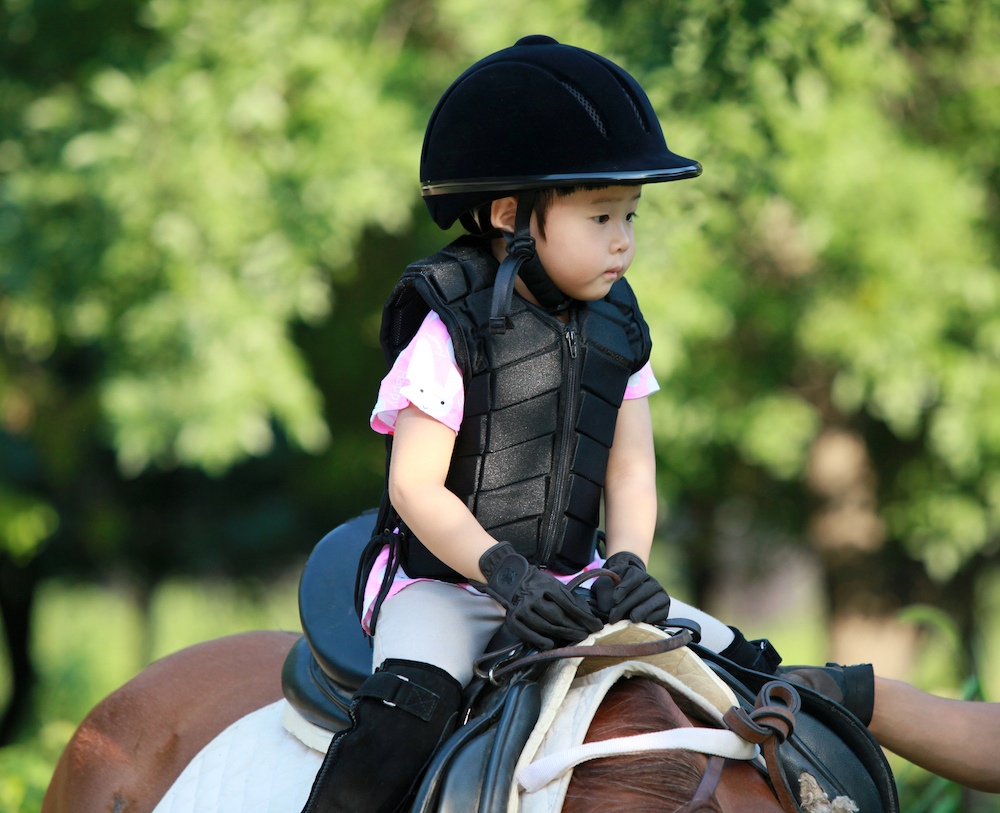 EC's Coach Status Program will ensure that all Licensed Coaches are properly screened for potential Safe Sport and criminal infractions. And, through its annual re-credentialling, EC will have a mechanism with teeth in place to handle new complaints—protecting both athletes and coaches.
2. Why is equestrian so far behind other sports in this area?
That's a good question, and the answer is, "it's complicated."
Mandatory insurance, verified expertise credentialing, and continuing education requirements, while new to equestrian, are commonplace in many other sports. In fact, the EC Coach Status Program is modeled after other individual sports such as tennis and golf.
Richardson believes that equestrian's slow learning curve has to do with its unique setting. Training, for instance, most often takes place at privately owned farms among a small circle of coaches and their clients—away from the public eye of gyms, pools, courses, or facilities.
"[Equestrian] has kind of kept it under the radar for a really long time," she says. "We're so used to certification being the norm in most sports. You can't get behind the bench in a hockey rink to serve oranges if you haven't done some coach training, or concussion training, or first aid."
Richardson notes that equestrian is also one of the only sports in which insurance companies have allowed unsanctioned competition to happen, while simultaneously offering people with no formally recognized training access to insurance.
"My job is to put kids on thousand-pound animals, and then teach them to gallop 500 meters a minute at solid objects," she jokes. "I should absolutely have insurance and training!"
3. What will obtaining my Coach Status cost me?
That depends on your status.
As a Registered Coach—the status designated for those working toward certification—the cost is $50 a year, which includes your background check and provisional Safe Sport training, plus the Bronze Sport Licence fee ($31). Carrying insurance is also required at the coach's expense.
Licensed Coach Status recognizes coaches with verified expertise, either through formal certification or validated practical experience. There are a several programs that fulfill the certification requirement, including the National Coaching Certification Program (NCCP), International Group of Equestrian Qualifications Passport, Canadian Therapeutic Riding Association, Certified Horsemanship Association, Provincial Vaulting Trainer Certification and Canadian Pony Club. Each program has its own fee structure. For the NCCP, as an example, the cost is around $300–$400 for training, plus up to $400 to obtain the necessary evaluations and insurance.
Once you obtain your license, it's $170–$200 a year to maintain your Licensed Coach Status, plus the Bronze Sport Licence fee and any continuing education training required by your Certification. An EC Sport Licence requires membership in your provincial or territorial sport organization, which has an associated fee as well.
4. I'm a young coach just starting out (OR) I've trained forever without a licence (OR) my students don't compete at EC-sanctioned events—why should I care about the Coach Status Program?
Plenty of reasons! The first, of course, is that having your Licensed Coach Status will help protect—and market—your business.
"[If a young coach intends] on running their own program as either a freelancer or a full proprietor, the liability risk really falls on them as an individual," says Duncan. "This is an opportunity to have a safeguard, so it's not their word alone, but the word of the Federation to say, 'This individual has taken the proper measures.'"
The same theory applies to barn owners, Duncan notes. "From a duty of care perspective, if I'm a facility operator, the first question that would come up in the court of law in the event of a complaint is, 'Were these people licensed?'"
To that end, with Licensed Coach Status comes unlimited access to a 24/7 Legal Helpline and insurance coverage up to $50,000 for legal expenses related to potential abuse allegations for incidents that occur in Canada.
Coach Status also acts as a marketing tool, Duncan continues. "[For those] striving to have a career and establish themselves in the space, the expectation of credentials is increasingly present across sport. It's expected by parents and the new consumer, when engaging in programming, to know what qualifications are required and how a coach is conducting him or herself."
The Coach Status badge, available to be displayed on coaches' websites and in marketing materials, verifies those qualifications at a glance. EC will also provide a basic listing for Registered Coaches and an enhanced listing for Licensed Coaches on the EC Find a Coach directory.
Outside of liability and insurance protections, earning Licensed Coach Status might possibly (read: will probably) make you a better coach, something Richardson firmly attests to.
"I find a lot of us, as coaches, learn from one mentor, or a very small group of people, [often] in a very small area. We tend to do things the way we've always done them, and when we go out and coach in our sport, we often coach alone. We don't really get exposed to other coaches and other techniques and tactics," she says.
Richardson believes that continuing education programs and her work with other Canadian sports through NCCP certification have been an indispensable part of her training, helping her to fill in some gaps she didn't realize were missing. Chief among them: learning to view her students as athletes—both on the horse and in the gym—and realizing the value in sports psychology and mental training at all levels of the game.
5. How will this benefit the sport on the whole?
At this pivotal moment in Canada's equestrian's development, EC's Coach Status Program is working to grow the sport from the bottom, up. And, for Richardson, the need for dedicated, impassioned, and educated coaches is more important now than ever.
"I think one of the things that needs to happen is the understanding that at the lower levels of the sport, we need better coaches who are keeping people in programs, and engaging kids very early on, and giving them the skills to continue to progress," she says.
Of particular concern in eventing, Richardson notes, is the fact that many riders drop out between Training and Preliminary levels—a fact she believes is due to missing links in their overall education.
"You can usually get around one [Preliminary level cross-country course] before you start getting some serious questions, and then, what often happens, is that athletes will get over-faced, and then they move out of the sport," she says. "They're lacking the fundamental skills to continue."
For EC's Douglas Duncan, it's a time to keep an eye on the positive, and what's ultimately possible for the sport.
"Our goal is not to be punitive toward coaches," he says. "It [may feel] like a lot of work, but the Coach Status Program is there to ensure that our coaches are well protected, that they have due-process available to them in terms of any complaints that are brought forward, and that they are able to implement safe, welcoming, and inclusive environments."
Learn more about EC's Coach Status Program at equestrian.ca.