Equestrians are no stranger to aches and pains.
Between thigh strain from No Stirrups November, sore arms from carrying heavy water buckets, and the bumps and bruises that come with controlling (or sometimes not controlling) 1,000 pound animals, pain is part of the game.
But some aches are worse than others. Persistent back pain is among the more restricting. According to Advanced Medical Clinic, "Low back pain is common among horseback riders" and is most often related to "strained muscles from excessive riding or improper posture while on the horse."
We'd never suggest you ride less. So! If you find that you're doing less swinging out of the saddle and more slowly sliding out of it from back pain, here are a few things that can help.
Back on Track Back Brace
No wants fewer hours in the saddle. But you can do something about improper posture through the use of supportive gear. Back on Track's slim and comfortable Back Brace is designed to provide support for the lower back and features Welltex far infrared technology, which helps relax tight muscles. FDA-approved, this brace can be easily worn while bending, twisting, sitting or standing (y'know, all the things you typically do in the horse world).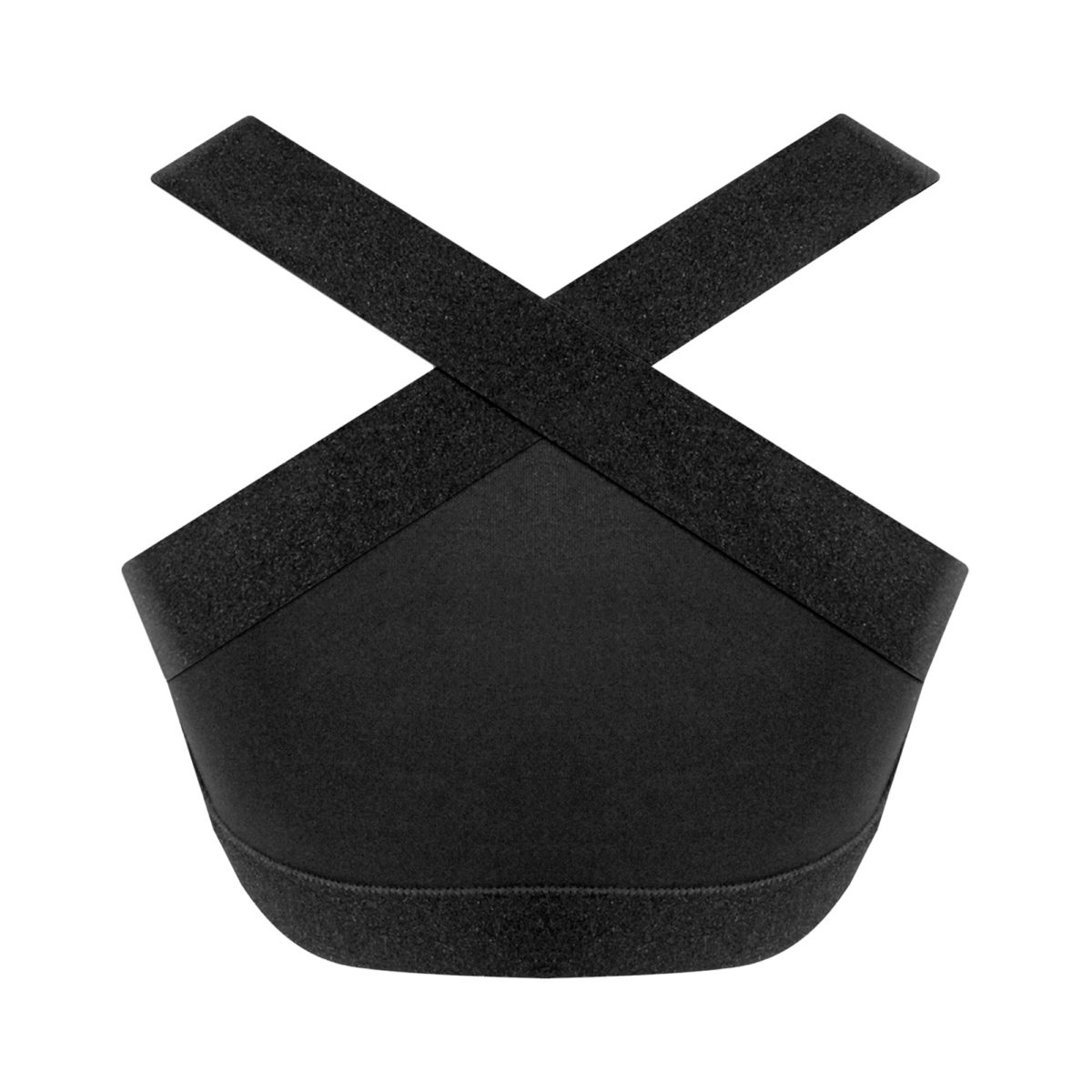 Equifit Shouldersback Lite
Bad posture "hurts your spine with every step your horse takes," reports the Advanced Medical Clinic and commonly manifests with slouched shoulders. For postural related back or neck pain, Equifit's Shouldersback Lite provides both upper back support and constant tactile reminders to maintain proper posture in a lightweight, breathable product designed by Orthopedic specialists. Perhaps best of all, you won't have to hear your coach yell "Shoulders back!" across the ring anymore.
Back on Track Dickey Neck Bib
Pain in the neck? Try the Back on Track Neck Bib. Designed by Back on Track and the Swedish Patient Rehabilitation Organization, the Neck Bib uses Welltex infrared technology to encourage blood flow to injured areas, while providing soothing heat for aching muscles.
Flexible Stirrups
Back problems don't always start in the back. Some muscles that begin in the lower back regions end in the lower and upper limbs. Poor alignment in other joints can contribute to the stress placed on your back as can balancing incorrectly in the saddle, reports Advanced Medical Clinic.
There are countless flex stirrup options. Metalab Air Cushion Irons have flexible side bars and air cushion pads to help with shock absorption and comfort, while MDC Ultimate Stirrups allow you to set your stirrups for ideal ankle alignment, helping your postural balance.
Back on Track Ankle Brace
Double down on the benefits of a shock absorbing stirrup with an ankle brace. The Back on Track Ankle Brace supports your ankles in their ideal position and has, you guessed it, Welltex far infrared technology. FDA-approved, it provides comfort to aching lower leg muscles, while being slim enough to fit comfortably into any boot.
Have a patented back pain relief trick? Share it in the comments below!