Picture it: The outdoor riding arena, late fall 2020.
You're riding your two hundredth 20-meter circle of the week, or maybe you're perfecting lead changes over a light crest of new fallen snow. You're focused. You're driven. You and your horse are an unstoppable machine, ready to (snow)storm the winter riding circuit in style.
Is it because you've spent the last year in riding lessons, training day in and day out drilling the perfect corners? Maybe.
But more likely it's because you were one smart cookie. You prepared in advance for the season. You, perennial girl scout, are wearing your thermal breeches. So while others shiver away, becoming more popsicle than person as the temperature drops, you sit tall, drop those heels, and ride like a champion.
Cut to making that vision a reality. Thermal riding pants come in a variety of options—breeches and tights, waterproof or resistant, even anti-shavings! Here are a few things to consider when you're selecting your next pair.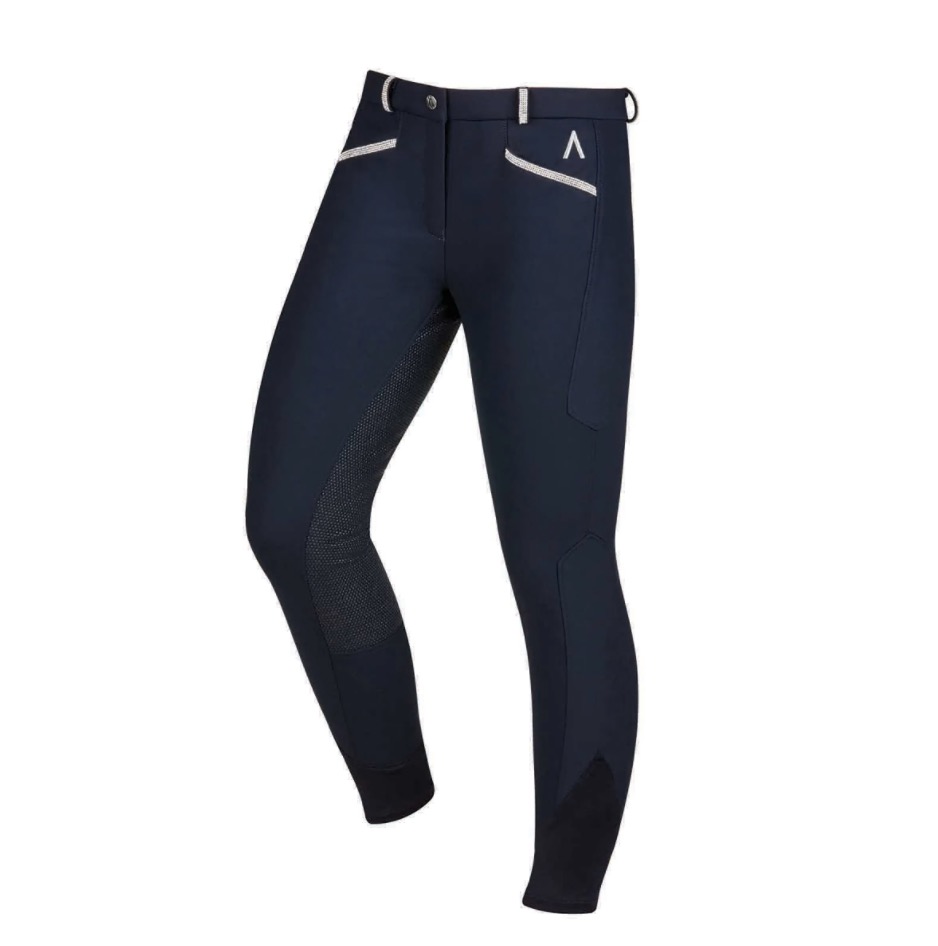 Higher prices generally mean better durability
In general, more features (like waterproofing) will mean higher price points (duh). It also often means the riding pant will be built to last in tough winter conditions. Spending a little more now may mean that your breeches will live on to see more winters later on.
Comfort is key
If you're looking for everyday riding pants that are high on comfort and lighter on the wallet, try a pair of thermal tights. Tights are typically easy to wash and pull on, and often much less expensive than breeches. Did we mention comfortable? So, so comfortable. If you're thinking of going the tight route, check out Irideon and Horze.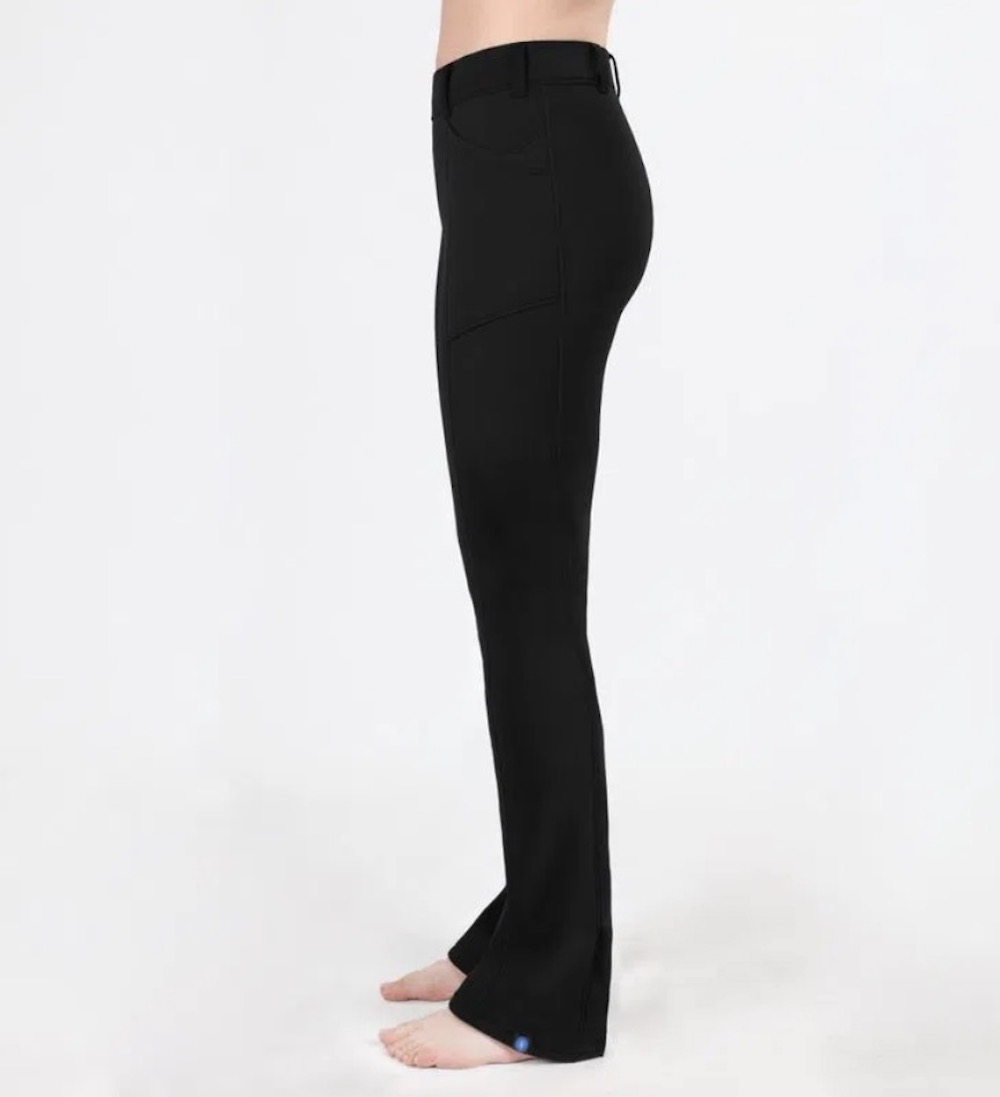 Thermal doesn't mean bulky
Thermal breeches may conjure up images of the bulky, uncomfortable riding-snowsuit bottoms of the past. Today's variety are a far cry from thermal breeches of old. Not only do they come in various styles like boot cut, high or regular rise, but you can also purchase structured thermal breeches, which provide a low-profile formal look.
Read the feature fine print
Thermal riding pants are designed to keep you comfortable when the weather is not, so pay attention to the individual features. Thermal breeches can be found that repel water, which are great if you find yourself frequently riding in inclement weather. Or, you may want to select a pair with deep pockets for your phone or gloves or an anti-shaving/hay/hair material to stay clean(er). Other features include mesh panels to prevent you from getting a little too cozy, stirrup bottoms to keep your pants firmly in place, or ultra-warm varieties.