You might know 27-year-old Adrienne Sternlicht from her clear round contribution to USA's team gold medal at the 2018 World Equestrian Games in Tryon, NC.
Or for her back-to-back FEI World Cup wins in California in 2019.
Or maybe it was the two 5* victories she picked up at the 2019 Longines Masters New York. Or the seven podium finishes she logged in 2020's abbreviated winter season.
A student of Olympic medalist McLain Ward (USA), Sternlicht knows a thing or ten about putting together a winning Grand Prix. Since it's not exactly possible to unpack her recipe for a successful round in the space of one article, we got her to divulge the next best thing: how to dress for success.
"I've had issues with helmet sizing my whole career. I would come out of the ring and my helmet would be falling over my eyes. With Samshield, I've found there's a lot of versatility. I can switch out liners when I show and when I'm just riding at home with my hair down. It provides me with a lot of comfort and flexibility."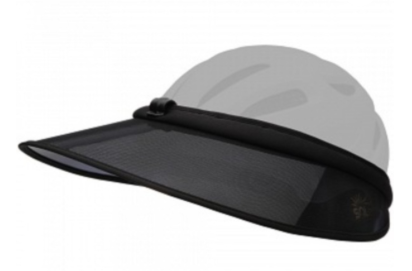 "I also use a Soless Visor. I used to think it was kind of silly to see people riding around with these visors, but given all the time I spend in the sun it helps protect my skin. It attaches onto my helmet and is transparent enough that it doesn't obstruct my peripheral vision."
Get the look for less: One K Advance Wide Brim
"I don't use gloves everyday at home, as I kind of like the feel of riding without them. But I always show with Samshield gloves. I find they're really durable and worthwhile to have in your ring bag because they really last."
Get the look for less: uvex Sportstyle Riding Gloves
"I kind of mix it up shirt wise, but I always wear long sleeves. I love Kastel riding shirts because they're really light but still give you net coverage. I also love the Ariat half-zip and I feel like they fit well and are very light. I'm sponsored by Cavalleria Toscana and they have some really nice half-zips. I cycle those in especially on days when I'm going to McLain's barn and I want to look a little bit nicer."
Get the look for less: Irideon Woman's CoolDown IceFil Long Sleeve Jersey
"I ride in Cavalleria Toscana. They can be a bit pricey but they last so much longer than other brands in my experience. As a junior I didn't ride everyday, but now that I ride so much I really appreciate how long they last. I'm on the shorter side, so given my body type I like that they're not too high waisted. I love their black breeches. I feel like they're pretty stylish. I live between NYC and Connecticut and oftentimes I'll just wear them with sneakers down the street and I don't feel out of place."
Get the look for less: Alessandro Albanese Letta Knee Patch Breeches
"I have both customs and off the shelf and they both fit incredibly well and again they last a really long time, which matters when you're living in them everyday! I'm a big fan and I think they're really comfortable. I would say the leather is really a bit thicker than other brands, which allows them to hold up."
Get the look for less: Mountain Horse Sovereign LUX Field Boots
"I have an Animo belt that I like, but it's a bit sparkly. I tend to wear very bland colors and my wardrobe is quite monotone, so I'll sometimes wear an Animo belt that has some more color in it. I also have two of the Cavalleria Toscana stretchy belts. They're really simple they go with any outfit. I like to wear the black belt or the navy belt."
Get the look for less: Ovation Braided Stretch Belt
Accessories: DeBin Phone Case
"I always have a phone case, which I think is something that's very useful. I don't like to use my phone or be bothered by it when I'm riding. But I use it to listen to podcasts when I'm walking around with my horses, especially during this quarantine time when I can spend more time with my horses."
If you're looking for good podcasts, Sternlicht's current favorites include Pod Save America, The Broken Brain, and The Daily Ritual. She always opts for something political or wellness oriented.
Thanks for sharing, Adrienne!