Lucy Deslauriers is having a breakout year in the international ring.
With two 5* victories in Calgary this summer and back-to-back wins at the Ottawa International CSI3* in July aboard her long-time partner, Hester, the high school senior is fast following in the footsteps of her famous father, Canadian and US team veteran Mario Deslauriers. Because early career successes? It's just what Deslauriers do. (Mario holds the record for youngest rider to win a World Cup Final. He was 19. Lucy won the individual gold at the FEI Young Rider Championships at 16.)
We caught up with the 18-year-old rising star to learn more about her top horse, her lofty goals and what she gets up to when not prepping for the Biology SAT 102.
Here's what we learned:
1. Hester is an "incredible partner."
Lucy Deslauriers: I'm really, really lucky. Every time I go in the ring I know I have a great partner underneath me that I know is going to give his 200% every time, so I don't have to really about whether or not my horse is going to perform. I know that as long as I do my part, he's going to do his. That's for sure been an advantage this whole year.
2. Just don't get close to him at meals
Deslauriers: He's a bit of a Diva! He's pretty cocky. He's really spoiled, just loves attention. When he's eating though, he really likes his space. If he has feed or hay or anything and you walk up to his stall and call his name, he'll pin his ears and, like, attack the door. He really doesn't want you in his face when he's eating. [laughs]. But he's really incredible. I've had him for four and half years now so I know him quite well.
3. Hester is not named after the protagonist in The Scarlet Letter.
Deslauriers: A lot of people think he's a girl because of Hester Prynne! He's actually named after Devin Hester who is a football player, so sort of the opposite of the character in the book.
4. Like her famous dad, Lucy is a natural.
Deslauriers: I'm naturally quite a competitive person. Obviously, in this sport, if you want to get to the top, you have to be ready to put in all the time and all the work necessary. It's an every day task, so when I'm not at school I just try to do as much as I can to do my part and hopefully make it to the top of sport one day.
5. She's not ruling out a run at the FEI World Cup Final.
Deslauriers: I'm not sure about that just yet. I did my first World Cup Qualifier at the end of the season last year in Ocala at the Live Oak horse show. So, I'm just stepping up to that level, getting comfortable and seeing where I am and where I need to improve and stuff like that. I'm not sure if the Final is going to be our goal this year, but just getting in the ring and getting more experience, for sure.
We'll see how it goes.
6. But if she did go to Paris and she won, she'd usurp her father's title, which would be a really great story for us. 
Deslauriers: Right! [laughs] I would like that as well. I think this is my last year, I guess, that I am eligible to strip that title.
7. Lucy has a twin brother.
Deslauriers: Jack doesn't ride but is extremely supportive and is probably my biggest fan.
He actually knows quite a bit about the sport and what's going on, so he's always following on the live feed. When my class goes and he's watching, he'll tell me what I could have done better, congratulates me when I've done well. He's a big support to our whole team.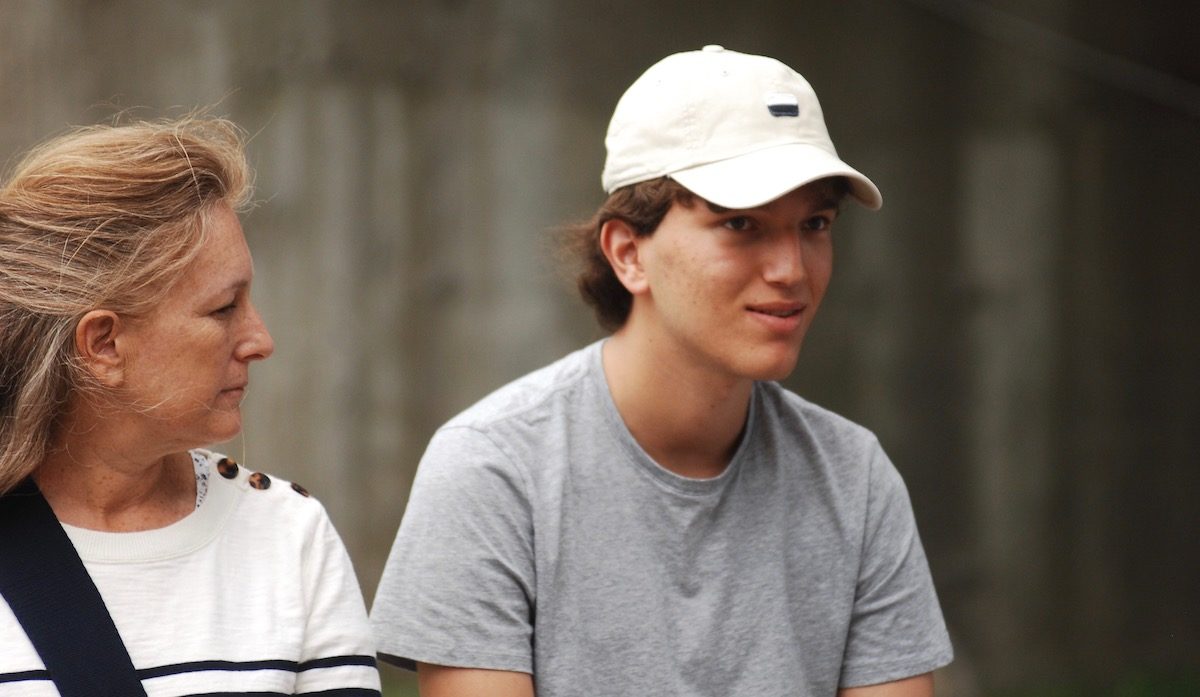 8. They may or may not have twin "moments."
Deslauriers: I don't know. I don't have other siblings so it just seems like a normal sibling thing. I don't know what would be a twin thing versus just a sibling thing. Obviously we've grown up doing everything together, so we're quite close.
Want more Lucy? Hear what her brother and father have to say about the promising young rider. (Spoiler: it's compliments. So many compliments.)
Lucy and Mario Deslauriers are competing this week at the #AmericanGoldCup  in North Salem, NY. Catch all the FEI classes, including the Longines FEI World Cup™ Jumping—for free!—on Horse Network Live!