Before she was an accomplished international show jumper. Before her meteoric rise up the ranks of eventing. Before she even courted the idea of competing in two equestrian disciplines at the international level, Marilyn Little was a student at Wake Forest University in North Carolina.
It was on that campus, she met semantics and rhetoric professor Michael Hyde. Little, a student to two disciplines even then, was working on a double major in communication and philosophy. One day, Hyde commented: "You know, Marilyn, the genius is in-between the disciplines."
Those 10 words would unwittingly shape her entire career.
"I think about it every day," says Little. "Because it's true and it's the same with horses. It's not just the answer that's in front of you. You have this answer and this answer. If you just look [at the question] a little differently, maybe you find the way it works for the horse.
"Yes, we can find a way to do two sports because it's not really two different sports—it's just horses. I've really made my life around that thought."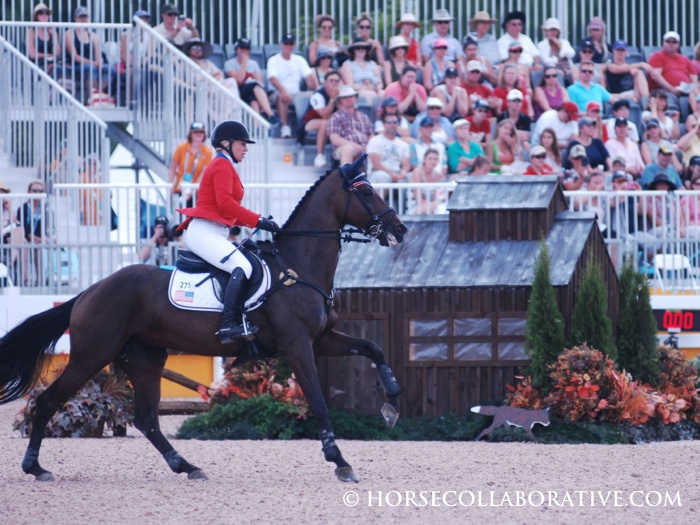 Nowhere is that sentiment truer than in Little's foray into eventing five years ago.
Inspired by the 2010 World Championships of Eventing, the USET show jumper decided to try her hand at cross country. Within a week, she competed at her first event. Within two, she had set an ambitious goal to qualify for the Advanced level: "From first start to Fair Hill, in one year."
Little approached the challenge as any serious student would—full immersion into the foreign discipline. In the years since she has applied her show jumping skills to the "medal final on steroids" that is cross country while taking a crash course in dressage and eventing equitation. The year 2012, saw Little make her 4* debut at Rolex. By 2015, she was one of the sport's winningest riders, claiming 11 FEI victories. The feather in her eventing skull cap: double gold medals at the 2015 Pan American Games.
This year, the pendulum is swinging the other way. Little is back in show jumping in a big way. With 28 show horses, only two of which are actively eventing, her education in Three Day is now paying dividends in the show jumping ring.
The dressage work, in particular, she says.
"It's not simply the way I train on the flat that has changed," explains Little. "It's the connection that I feel with the horse now between the hand and the leg in the jump offs. That connection, in turn, helps them feel much more secure. It's something I picked up from the time I've spent with David and Karen O'Connor [training] on the flat and studying the great ones and that I try to keep honing. I believe it is important that the horses really feel that they can be confident in the connection."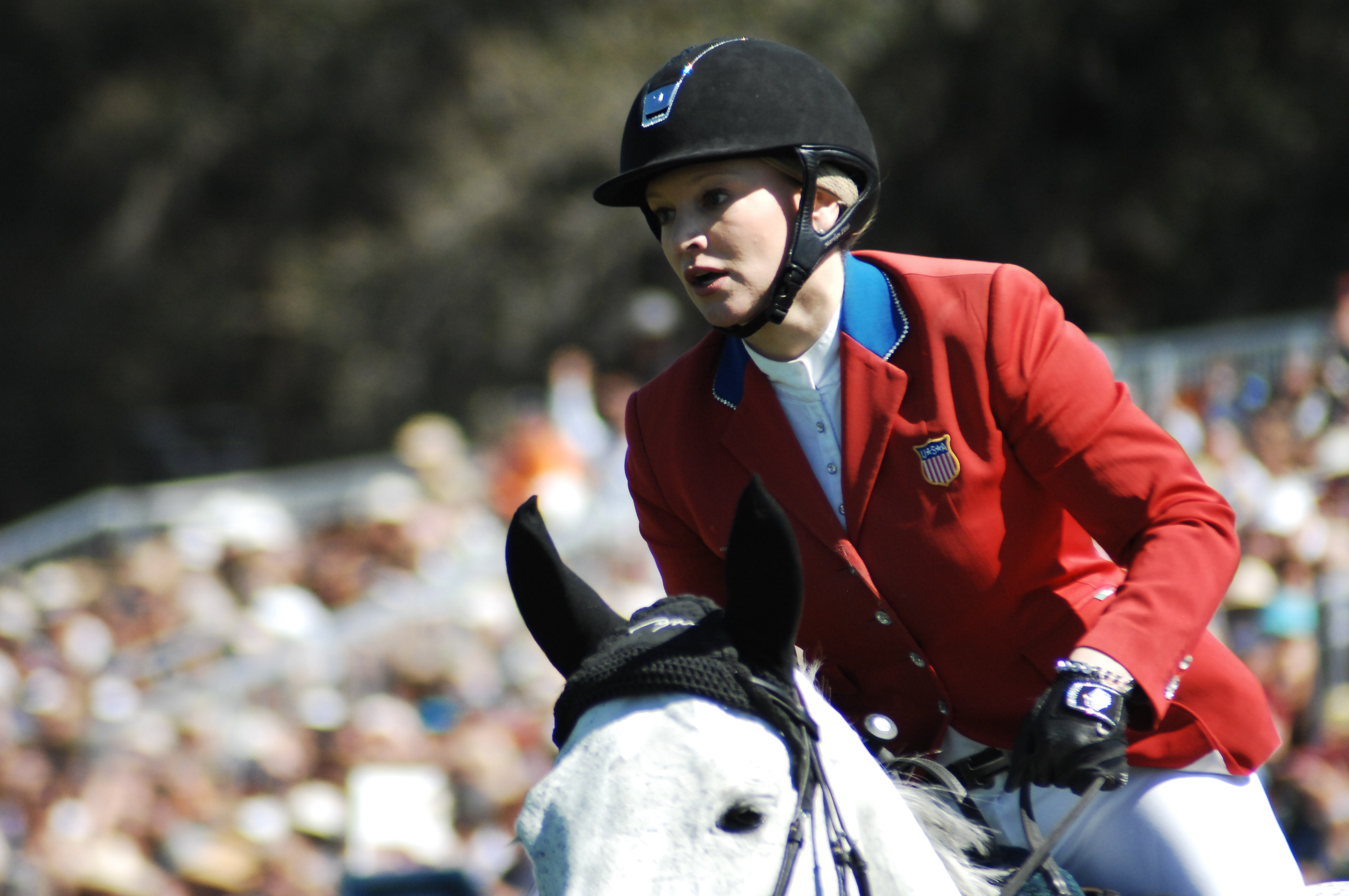 Also working to her advantage in the jump off is the attention to detail she's garnered from competing in dressage.
"When you're training for the 20 by 60 [dressage ring], you're clawing for every fraction of a point. You have to notice things, such as are they a little more on their inside shoulder? How do you prepare them for that before you get into the corner, so you don't show it in the ring?" says Little.
"[In show jumping,] it doesn't matter really if you show, for instance, that they are on the inside shoulder on your right turn. But if you can prevent that before you get into that turn, you can certainly help them jump the jump a lot better. Where they might have had rail before, you're a little more aware of it and can be that much better."
The aspiring Olympian hopes more riders will follow her lead and experiment in other disciplines.
"Once you get through the initial shock of crossing into another sport, the way the game looks, the change in rules, and how you feel, you can really take off. But it's normal to feel like a fish out of water whenever you enter another arena," says Little.
"Cross-discipline riders have so many wonderful tools in their toolbox that they can use. I think they will find that they have so much to bring to the sport because they're coming with another perspective."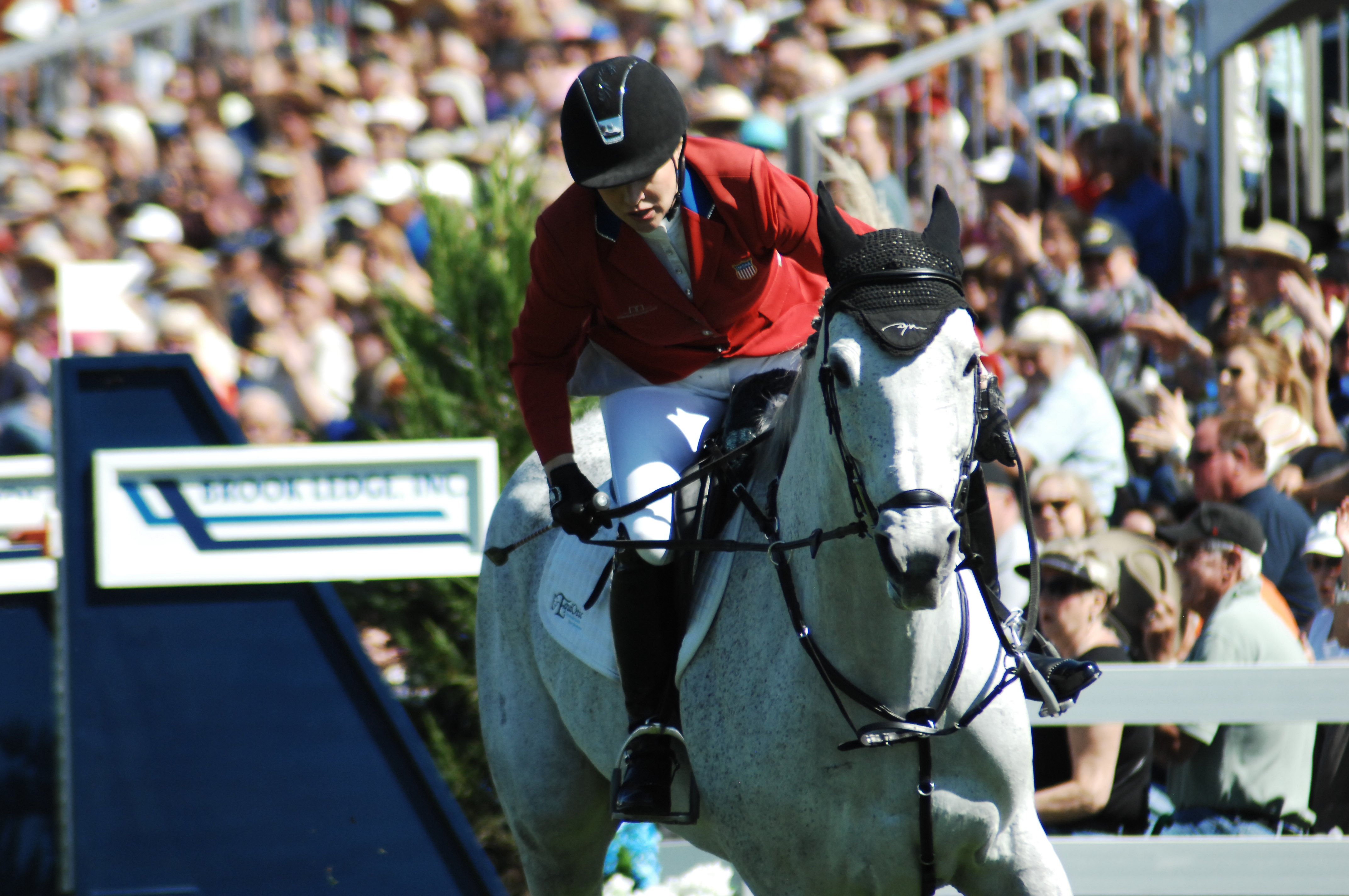 As for Little, the question is no longer can she do two different disciplines. It's which one should she do?
"I was asked about going to the Nations Cup for the show jumping team to Mexico. Unfortunately, it fell on the same week as Rolex. In that moment, I thought, 'Boom, there it is.' I knew I would have to pick."
For the time being, she has her answer.
"If there was any other horse other than Demi [RF Demeter] it might be a real question because [my show jumper] Corona is also in wonderful form," says Little. "My parents, Ray and Lynn Little, own Corona and part of Demi—they would be happy either way. But it's Demi's year. Mrs. Jacqueline Mars has been an incredible owner, supporter, and patron of the sport for a number of years. Everything is about Demi right now."