You've heard of nuclear power. You've heard of solar power. But unicorn power? Probably not. Thankfully, a new commercial for the UK-based First Utility company is breaking down the concept of unicorn power (a.k.a."HD Power") for us, and all signs seem to indicate, it's gonna be huge.
The Brazil-based Interagro Lusitanos, the largest breeder of Lusitano horses in the world, provided the star horse—er, unicorn—for the ad: their eight-year-old gelding, Desordeiro Interagro. Trained through Prix St. George-level dressage, Desordeiro is well known for his "bombproof" demeanor at the Haras Godiva estate in Uruguay, where he lives with Mauricio Delucchi and his wife Paulina Morales. This came in handy during the filming of First Utility's ad, when Desordeiro was required to canter down a street behind a car rigged with microphones, cameras, and technicians.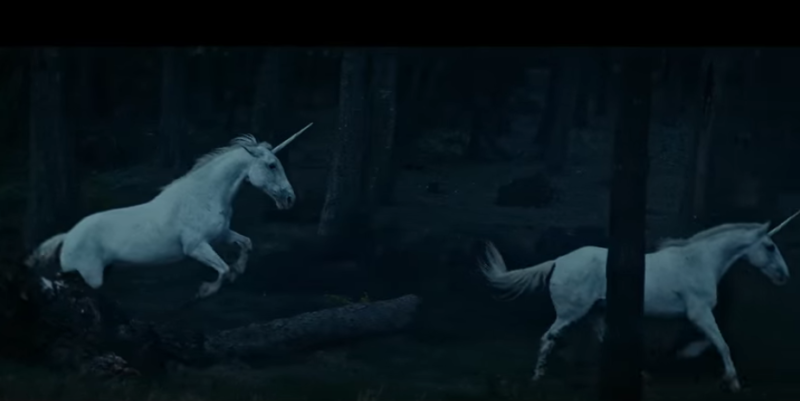 Desordeiro did have his own stunt double, however, for one of the commercial's jumping scenes, which took place on dimly lit concrete and included a fog machine and flashing lights for staging. As it turns out, unicorns can be divas too.