Last June, I was invited out to the Great Lakes Region of the United States Pony Club to teach at their amazing Regional Camp. Held at Hunter's Run Farm in Metamora, MI, these Pony Clubbers had a great few days—most horses stayed in grass temporary pens, and the campers slept at the home of a local Pony Club family (bless them!) after riding twice daily, supplemental horse management lessons and other enrichment activities. I know we instructors had a great time and the whole camp ran like clockwork, with instructors rotating amongst groups, disciplines and subjects.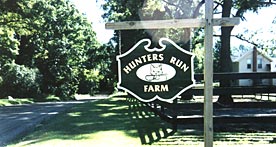 While I met many new faces at the camp, one stood out. David Silver was clearly not the typical Pony Club camper. At 25, he had already graduated from college and participated in the Teach for America program, working for two years with fourth and fifth graders at the Burns Elementary and Middle School on Detroit's west side. David had taken advantage of USPC's age extension to rejoin the organization in an attempt to earn his H-A Pony Club certification (formerly rating).
Though I admired his desire to keep learning and growing as a horseman, part of me did wonder what on earth would motivate someone so…adult…to come back to this youth organization as a participating member. When I learned the reason, my respect for this inspiring emerging leader deepened.
It would have been easy for David to leave Detroit after his two years with Teach for America were up. Raised in Westchester County, NY, David had competed through the CCI* level in eventing before college, and had enjoyed the advantages of a privileged upbringing. With a degree from Dartmouth and connections up and down the east coast, there is little doubt that he could have secured a lucrative position in an upscale suburban community somewhere else, away from the struggles and challenges faced daily by the young people living in metro Detroit.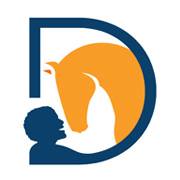 But instead, David founded a non-profit organization called Detroit Horse Power. As a teacher, David felt he had made real connections with his students and wanted to do more to help them to develop the social, emotional and life skills which many of us have and take for granted—a sense of self-worth, self-efficacy, and self-confidence, as well as empathy, perseverance and patience, for a few. Working with underprivileged young people in the city is a challenging task; issues such as residential transiency, poverty and neighborhood violence can be a routine part of their daily lives, with an education their only real hope of getting out. Reflecting upon the life lessons that his years with horses had taught him, David saw an opportunity to bring his two worlds together.
Detroit Horse Power was awarded its tax exempt status in April of 2015, and that summer, they provided programming for eighteen children during two, five day camps. The children were vanned out of inner city Detroit to partner farms generously offered to the program for its use. Volunteers came from the local equine community as well as residents eager to work with city youth.
As most horse people know, something magical happens when you bring children and horses together. For a young person raised in the city, meeting a horse face to face is unlike anything else which they have experienced. Horses are big, docile and (usually) gentle, yet they require control of one's emotion and energy.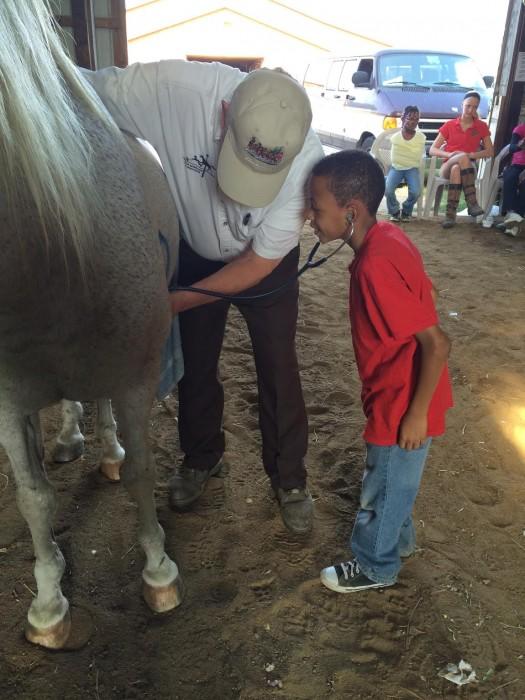 Through their five day session the children were given a life changing experience. According to volunteers, children went from negative self-talk to self-confidence. They learned to lead, groom and even ride. They learned how to problem solve, and they learned conflict resolution skills. They learned from farriers, vets and even a mounted police officer. In just five days, these children had a transformative experience, made possible through the support and generosity of many and the leadership of David.
One could say these sessions alone were a victory for a fledgling program; but David has a vision for what Detroit Horse Power will become, and these camps are just barely a warm up. Detroit is a large, sprawling city, and due to a steady decrease in population (from a high of 1.8 million in the 1950's to 700,000 today) nearly 23 square miles within city limits lay vacant—a land mass as large as Manhattan. Decaying, unmaintained buildings remain barely standing on some of these sites; some land is contaminated due to its previous use, while other sites have returned to grassy, unkempt lots which become trash filled homes for pests. The city lacks the resources to maintain these vacant lands so residents will often try to do so instead. These untended lands are the embodiment of urban blight, reducing property values as well as the overall quality of life for residents.
Where some might see an overwhelming problem, David sees an opportunity. His vision is to open a riding and horse boarding center, right within city limits. The Detroit Horse Power riding center will be a unifying resource for its local community, allowing young people a safe place to come to receive tutoring, support and time with the horses. Other city residents who might normally move to the suburbs to keep their horses could instead choose to stay, leaving valuable financial resources within the city. The boarding and equestrian events activities will support the operating costs and infrastructure of the center, leaving Detroit Horse Power as an organization with the opportunity to direct all of its resources towards its programming for youth.
This whole story didn't come out during my visit to Michigan last summer—that week, I used my experience as a USPC National Examiner to help David with some tips for longeing and bandaging as he worked to prepare for the H-A certification, a rating he attained later that summer. David wanted the H-A as a credential to provide greater legitimacy to his work with horses and youth, because he knows the US Pony Club and its certification system is recognized worldwide as producing thinking, skilled and effective horsemen. I am glad I could play a small role in helping David get to where he wanted to go.
It was only after I had returned home that I began to do a bit more research and learned more clearly what it was that David was trying to accomplish.
I must say that one of the things which has always bothered me about the horse world is seeing just how self-centered and demanding most of us horse people can be. In college I studied environmental conservation and I definitely saw myself going into a field where I would be working to "make the world a better place." In spite of my passion for riding and for horsemanship, I didn't really want to go into the field full time because I thought it was too self-centered of a thing to do. I know that the use of horses in therapeutic settings is increasing, and I really wish I could get interested in that for myself—but it just isn't my niche. So the "self-centeredness" of the equestrian world has always bothered my inner hippie soul, and it is still something I struggle with. Hearing about someone who has so clearly been able to translate their love for horses with their desire to effect positive change is really inspiring.
If you want to learn more about Detroit Horse Power, you can follow them on Facebook or visit their website, www.detroithorsepower.org.