What are you doing this fall? If you're anything like us, you're more than ready to get out of the house, onto the road, and to lose yourself among like-minded horse people from around the country (and globe).
Fortunately, the team at EQUITANA USA has just the spot for us, complete with the long-awaited premiere of their North American equine expo and market, this October 1–3, 2021 at the Kentucky Horse Park in Lexington (tickets are on sale now!).
Whether you're making a weekend of it or just passing through town, shopping list in hand, we're breaking down what to do, see, eat, and where to stay at the premier equestrian event of the year. Read on!
What to do at EQUITANA USA
What can't you do is maybe a better question. This year's event will feature three, full days of activities, including more than 160 sessions of education and seminars, programming, and clinics. Among the attendees this year: Olympic Dressage and Para-Dressage riders Laura Graves and Sydney Collier, showjumper Dani Waldman, and team roper Cole Cameron, as well as international equestrians representing a variety of lesser-known disciplines (mounted archery anyone?).
As evening falls, plan to head on down to the Alltech Arena for jaw-dropping nightly shows featuring EQUUS Evolution, a theatrical performance showcasing equestrian power and grace and the horse/human relationship as it's evolved over time.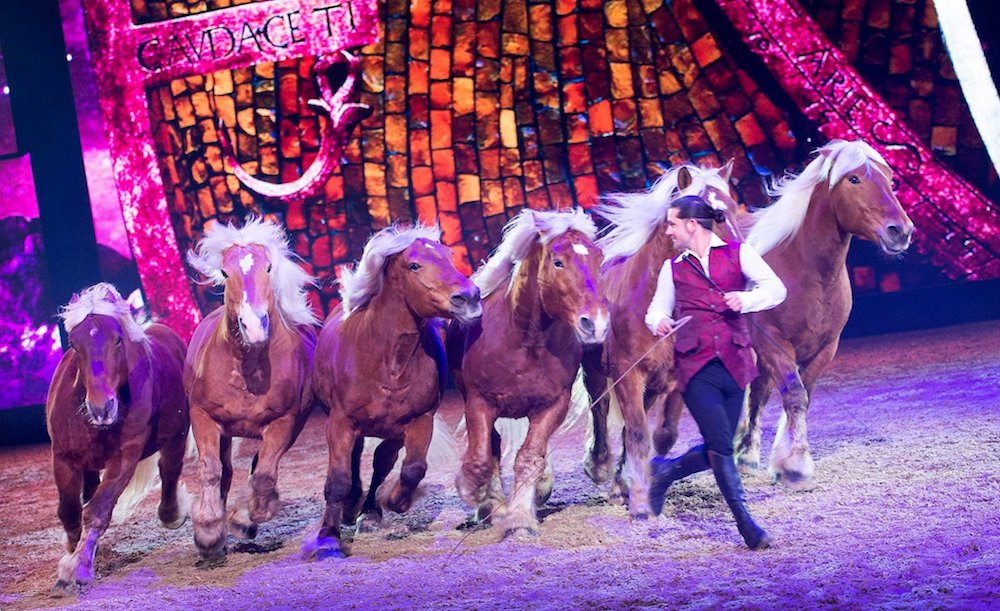 Last up: you maaay have heard about the shopping—and there's a good reason for that! Leveraging partners like the United States Hunter Jumper, Eventing, and Dressage Associations; the Retired Racehorse Project; and EQUUS Foundation—not to mention its international connections at sister events in Germany and Australia—EQUITANA USA will host more than 140 vendor exhibitors at their trade fair.
Among the products on offer: riding equipment and apparel, horse care supplies, gifts, and services from brands such as Absorbine, Cavalor, CSI Saddle Pads, Clever with Leather, FITS, the Original Muckboot Company, and many more.
How to plan your time
With so much to do, that's a tricky one, so we went straight to the source. Event Director Meghan Margewicz recommends checking out the presenter list, first, to narrow down the presenters and sessions you don't want to miss. "The vendors will be there all three days, but the presentations vary by day, so if there is something or someone in particular you really want to see, I'd base your schedule around that," she says.
"[Visitors] might even want to set a reminder on their phones [the EQUITANA USA mobile app will soon be available] to make sure they don't miss anything, just in case they find themselves absorbed in something else new—and we guarantee this will happen!"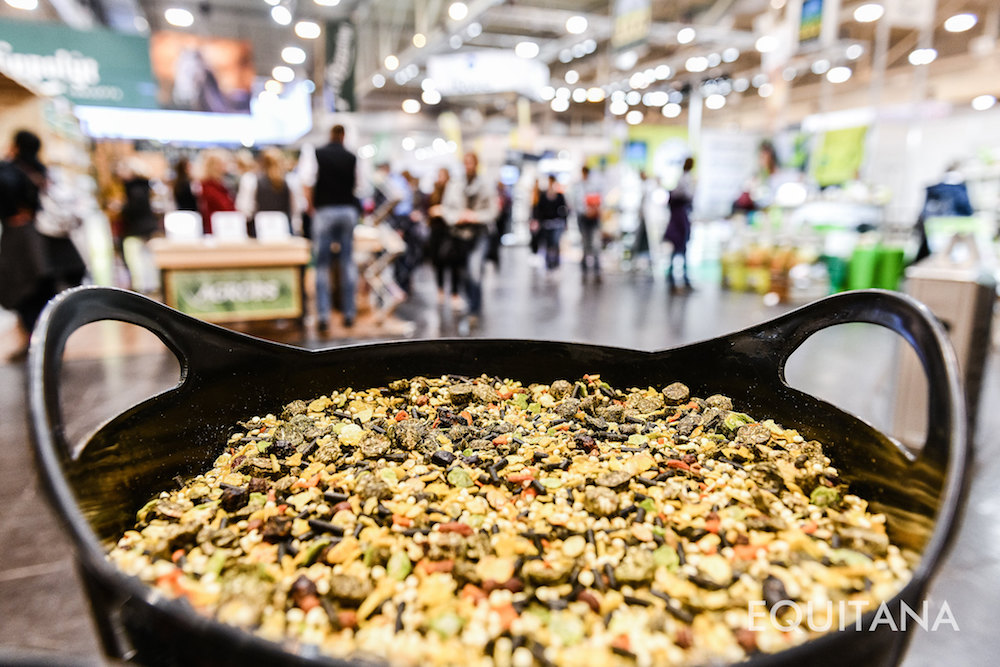 If you're interested in staying for the EQUUS Evolution Evening Show (and you definitely should!) Margewicz recommends purchasing your tickets ahead of time to get the best seats on the night(s) of your choosing. And don't forget to pack light; after you're done shopping at the expo center, you'll need all the room you can find in your trunk or luggage for the return trip home!
Where to stay
If you're visiting from out of town, EQUITANA USA is making booking your accommodations easy by offering hotel blocks at multiple locations in the local area; you can view the full list here. For road warriors, the Kentucky Horse Park also houses its own, 260-spot RV campground right on site, but be sure to reserve your space in advance.
Where to eat
There's a reason why Lexington was chosen as the host city for Season 16 of Top Chef. While you're here, just know that you're going to eat well, with an endless list of top restaurants, cafes, food trucks, bistros, and bourbon distilleries (more on that in a minute) located just a short drive from the Kentucky Horse Park.
The locally based EQUITANA USA team recommends the top-rated Carson's Food & Drink on Main Street for chef-driven American comfort food and 'Prohibition'-style cocktails. For a special night out, tuck into a steak dinner and the wilted brussels sprouts salad at Dudley's on Short, housed in a former, 1889 bank building. Chef Jonathan Lundy serves up modern Latin fare and award-winning margaritas at Corto Lima, or head to Red State BBQ, just around the corner from the Horse Park, for no-fuss brisket, ribs, and sides.
What else to see while you're here
Whether you're into the arts and history, live music, or still more horse culture (hey, we don't judge), the city of Lexington has something for you. Just a 25-minute drive by car, the breathtaking grounds at the Kentucky Castle in the aptly named town of Versailles is worth a stop for drinks, a pre-booked tour, or live bluegrass (check the website for details).
Back in the city, you might consider crossing the local craft distillery, Town Branch, off your Kentucky Bourbon Trail list, or take a walk back in time at the girlhood house of Mary Todd Lincoln or the Ashland Estate—home of the famed Kentucky statesman and "Great Compromiser" Henry Clay. Finally, if you're eager to get back to the equines, consider booking a tour of the region's best breeding and racing farms with Horse Country or checking out Old Friends Equine, horse racing's living history museum.
Where can I sign-up?!
We got you! CLICK HERE to purchase your EQUITANA USA daytime ticket. (Tickets for the EQUUS Evolution Evening Show go on sale later this month). A quick note: daytime event access will be granted via a wristband, which visitors will need to activate by registering it online prior to the event for full access. If you purchase your ticket at the Horse Park, you can activate your wristband through your mobile device or at an on-site kiosk.
If you're interested in riding in one of EQUITANA USA's clinic sessions, rider/horse submissions will be available through Strider. Finally, sign up for the EQUITANA USA newsletter to stay in-the-know about the event, rider opportunities, and when registrations open. We'll see you there!
Be social! Connect with EQUITANA USA: