SHOW SEASON IS UPON US…
Are you ready for the nerves, the hurrying up and waiting, the broken vending machines, far-away porta-potties, and that rider who keeps beating you by .5 seconds in the jump off?
WE ARE!
Whether it's your fiftieth show season or your first, the key to a successful show trip is having a killer show kit. Below, we've listed show essentials and pro tips for a smooth show season.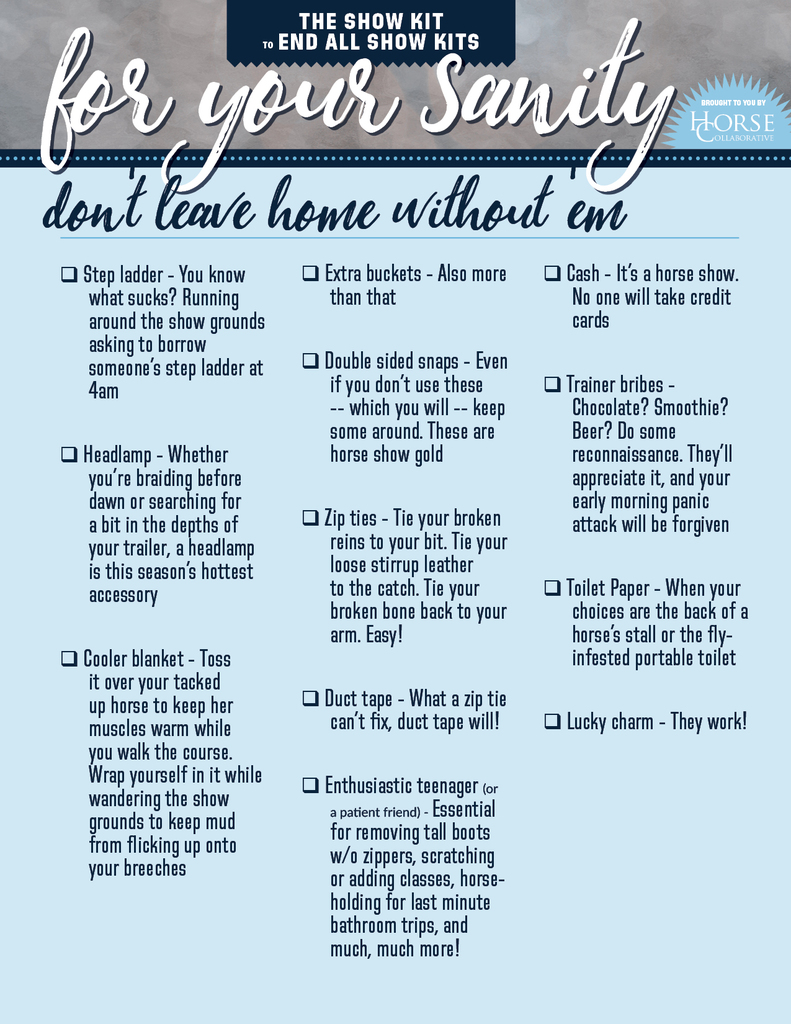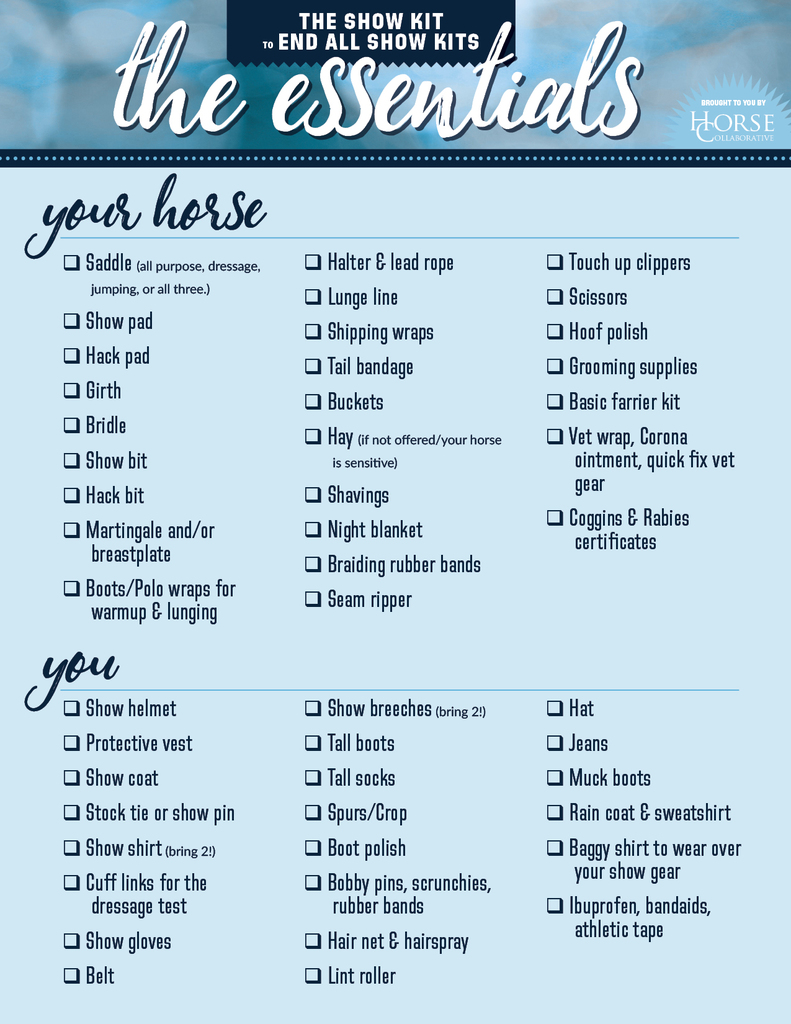 Read more at The Rider's Closet