The Prix de l'Arc de Triomphe in France, held at Longchamp on the first Sunday in October, is the richest Thoroughbred race in all of Europe.
Here's a glimpse at the race that was in 2019…
Gilded Longchamp was designed to represent a galloping horse.
Though given a two-year, multi-million dollar renovation, Longchamp retains a quiet 19th Century elegance.
You don't have to be a horse to get a gate at the Prix de l'Arc de Triomphe.
It's France, but as at American sporting events, it's a good place to have a 'Dog'…
…and a beer.
Eclectic fashion is a thing at Longchamp.
A tradition followed at home, fans of the three Japanese runners post good luck wishes to their favorites.
The French crowd is pulling for British-bred Enable.
The Arc Post Parade.
The Arc Post Parade is preceded by the Arc Trophy.
Enable with a serious Frankie Dettori aboard is ready for her Arc run.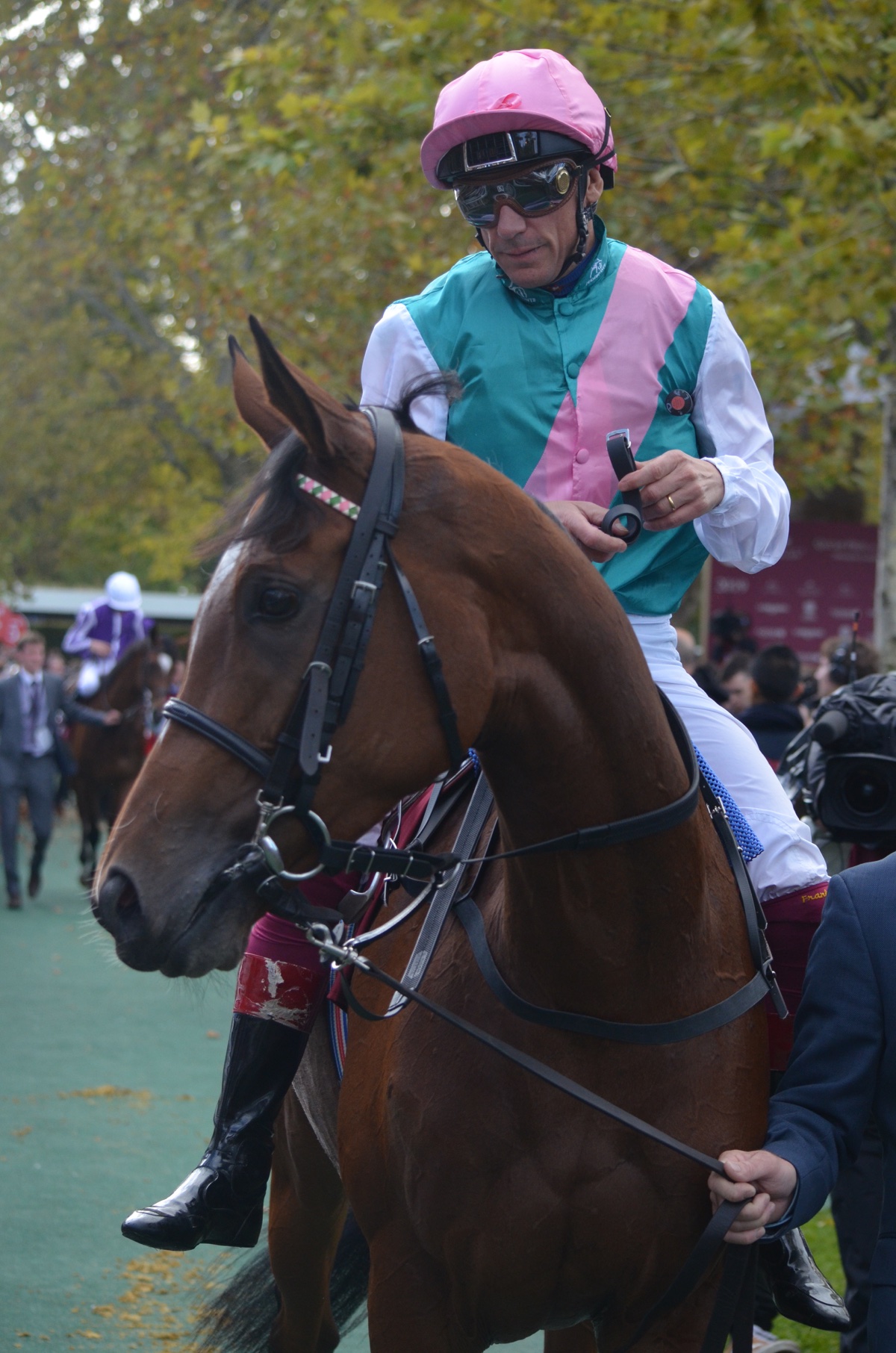 Anxious fans hope to witness racing history.
But Waldgeist spoils their hopes,
…and fan disappointment shows.
French jockey Pierre-Charles Boudot captures his first Arc victory.
The exaltation of winning the world's premier race.
But Boudot knows the real winner.
Presenters prepare to award the winners and their connections the Arc trophies.
Three of the winning connections.
Part-owner Dietrich Von Boetticher with his winner and jockey.
Entering the Longchamp Winners Circle.
In the Longchamp Winners Circle.
Winning connections are led to the Presentation Stand on traditional horse-drawn carriages.
A troop of French National Guard participate in the presentation with the playing of The Marseilles.
The Trophy Presentation Ceremony closes the Arc 2019.