Earlier this week, while you were sleeping, 43 of the world's most athletic horses competing in the Longines Masters of Los Angeles, landed at LAX on an Emirates SkyCargo Boeing 777-F plane after an 11-hour flight from Liege, Belgium.
After being unloaded from the Emirates SkyCargo freighter the world class equestrian athletes arrived at the Long Beach Convention Center to prepare for the rigorous and action-packed four-day elite show jumping event taking place from September 29–October 2.
The Longines Masters of Los Angeles is the American leg of the prestigious Longines Masters Series that also takes place in Paris and Hong Kong. The Longines Masters of Los Angeles partnered with Emirates SkyCargo, one of the largest international airline cargo operators in the world, for the safe transportation of the 43 horses. To put this feat into perspective, horse racing typically transports only five or six horses at a time.
The horses travelled on board the aircraft in custom designed horse stalls and were accompanied by veterinarians and grooms to ensure their health and safety throughout the trip. European Horse Services, a leading provider of equestrian transport, spends months coordinating this delicate process.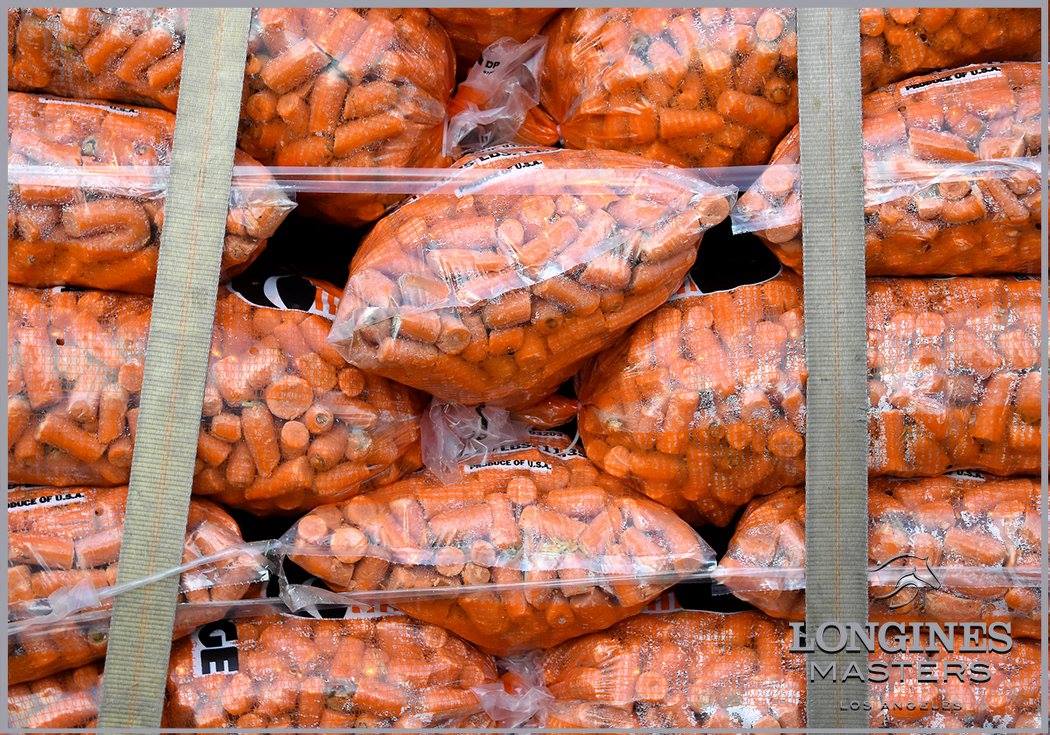 Immediately upon their arrival at the convention center, the 43 horses, some of which are Olympians, were escorted to stables built out exclusively for this event. There they will remain in quarantine for 48 hours before uniting with their rider teammates before the competition kicks off on September 29th.
---
Stay up to date on the Longines Masters of Los Angeles!
Follow the live feed here and all the results in real time here.