"When I was younger I'm not sure that I really had a plan in mind for retirement, but I can tell you, this definitely would never have been it."
It's funny how life works out sometimes.
Michael Blowen built his career as a writer for the Boston Globe. He worked his way up the corporate ladder, eventually landing the enviable role of movie critic for the esteemed newspaper, and rubbed elbows with film stars and celebrities.
It was years before that though, as a staff writer, that a chance outing to Suffolk Downs changed the trajectory of Blowen's life, and retirement.
"When I was a kid, if my copy of Sports Illustrated came with a horse on the cover, I'd toss it out. I didn't believe horses were athletes," said Blowen. "My editor at the time, Robert Taylor, really helped to shape my writing and career. I thought the world of him. One day he asked me if I wanted to go to the track with him and a few others, and since I liked being around him, I said 'sure.'"
Blowen enjoyed the afternoon outing from a handicapping perspective and, before long, he was making weekly trips to the track to bet the races.
Eventually, he got to know a trainer by the name of Carlos Figueroa and eventually began working for him in the mornings cleaning stalls, walking hots and grooming horses.
"I would be at the track at five each morning," said Blowen. "I fell in love with the animals. Even in the dead of winter, I was crazy enough to love it. I did it for a year and a half before anyone at work noticed what I was doing. It was my secret identity. I'd get up, go to the track, and be at my desk by ten in the morning."
Boston-based Suffolk Downs is a small track, and for many horses it was where they raced when their careers were coming to an end. Being naturally inquisitive, Blowen would often ask about the horses he'd see, and where they went when they retired.
"I was told more than a few times that the horse was sent to a riding academy in upstate Maine," said Blowen. "Either there were a lot of riding academies in Maine, or that's not where they were going. After a while, I realized that's not where these horses were going – to slaughter."
That sobering realization, combined with a fateful trip to Belmont Park to watch Point Given win the Belmont Stakes, led Blowen to develop a relationship with the Thoroughbred Retirement Foundation, and eventually he left the Boston Globe and joined the TRF as their operations director.
During his tenure with the TRF, Blowen often got calls about stallions needing retirement homes. But the organization was not equipped to take in stallions. To Blowen, it was a glaring need that wasn't being met by aftercare organizations.
"It started with two horses, including the retired stallion Ruhlmann ten years ago and one leased paddock," explained Blowen. "It's grown and expanded from there, especially after the news came out about (Kentucky Derby winner) Ferdinand dying in a slaughterhouse overseas after his stallion career came to an end in Japan. We have brought back five horses from Japan so far, and we now have a great relationship with the Japanese stud farms."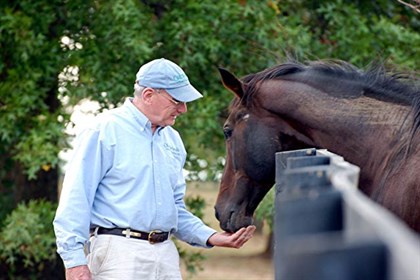 With the spotlight that Ferdinand's death shone on the need for responsible aftercare, the farm quickly outgrew their leased paddock and that meant Blowen needed to purchase land so they could take in more retirees.
"We had no money and we wanted a million-dollar loan to buy a farm," said Blowen. "We went to Whitaker Bank and asked them for the loan. They laughed."
Thinking all was lost, but always looking to promote the farm and its celebrity horses, Blowen invited the president and owner of Whitaker Bank to come out to Old Friends and take a tour.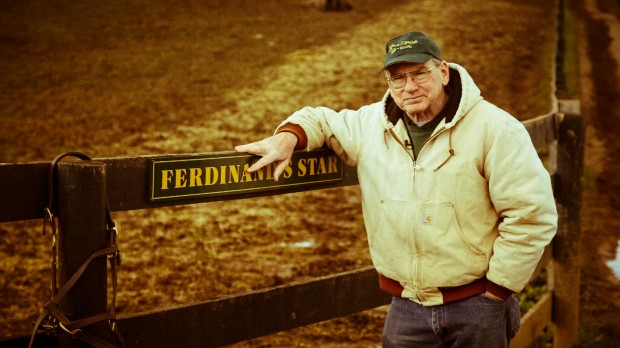 "We were walking through the farm and I was talking to them about the horses the way we do for public visitors," said Blowen. "We were walking toward Taylor's Special. Mr. Whitaker said hardly anything up to this point. He saw Taylor and said, 'That horse has cost me millions.'"
"People always say we rescue horses, but it's the humans that are always being rescued by these horses."
Whitaker explained that Taylor's Special and a racehorse he had owned were foes on the racetrack and, thanks to Taylor, Whitaker's horse was denied several key wins and the resulting purse earnings and lucrative stud career that would have come with them.
"I told him, 'If you lend us the money, you'll finally own a good horse,'" said Blowen, with a laugh. "Two weeks later, we had a million dollar loan."
With that loan, Old Friends has prospered under Blowen's care and vision for positioning the farm as a tourist destination for horse-lovers living in or visiting the Bluegrass. While they don't charge a fee for taking in a horse, they do earn the majority of their income from their equine tenants. The farm earns roughly 70 percent of its donations from visitors who come to see the equine celebrities.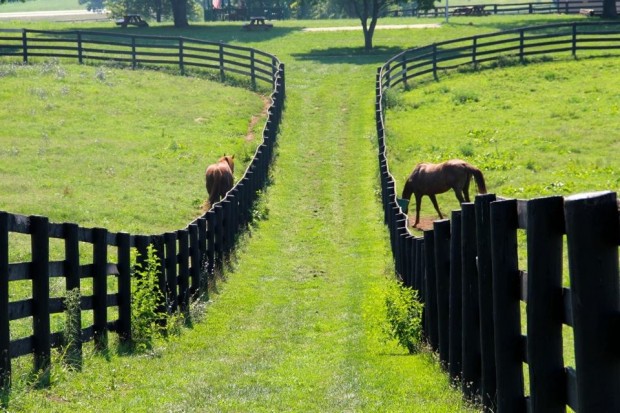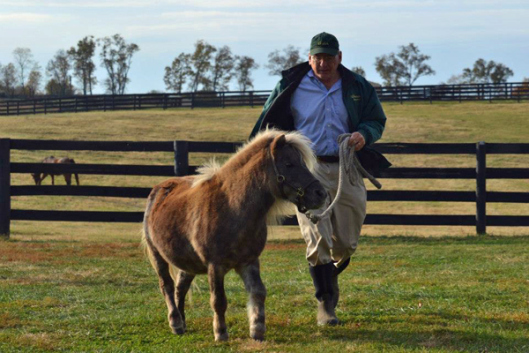 Today, the farm has locations in both Kentucky and New York and boasts a herd of 130 horses, including five pensioned stallions who have returned from Japan and one from Italy. Collectively, its residents have earned roughly $100 million on the racetrack.
"People always say we rescue horses, but it's the humans that are always being rescued by these horses," said Blowen. "These horses do so much more for me – for us – than we do for them."
MY HEART HORSE: Sunshine Forever (March 14, 1985 – January 7, 2014)

"I love different things about each of the horses, but my favorite has to be Sunshine Forever. He put up with me. He was imperious. He's the first stallion we got back from Japan. I remember watching him with the Man O' War at Belmont. We worked so hard with Japanese breeders to get him home.

Carrots for Sunshine Forever.

He was not only beautiful and majestic, but he knew who he was. He was great for tours. You could ask him if he was the greatest horse that ever lived and he'd nod his head."
---
Sign up for a tour, find out how you can help and see the list of residents at  www.oldfriendsequine.org.