The $100,000 Land Rover Wellington Eventing Showcase returned to Showjumping, USA for the third year in a row with its most competitive field yet, united in an effort to overthrow Boyd Martin's victorious monopoly. And they almost pulled it off.
Alas, Martin was just too tough aboard the 12-year-old Irish sport horse Welcome Shadow, holding off the spirited efforts by runners-up Buck Davidson (Petite Flower) and Doug Payne (Vandiver).
"Welcome Shadow is one of my favorites," Martin beamed. "A failed foxhunter from the owner Craig Callen. This horse has come from left field being a foxhunter, but you wouldn't get a horse that tries any harder than Welcome Shadow."
Marilyn Little and RF Scandalous entered Mark Phillips's cross-country sprint in first place, but their hopes were dashed when her other entry, RF Demeter, fell at fence 17. The horse was uninjured but Little stayed down for several minutes as medical personnel tended to her. She was eventually airlifted to the hospital for evaluation and released Saturday evening, banged up but fortunate.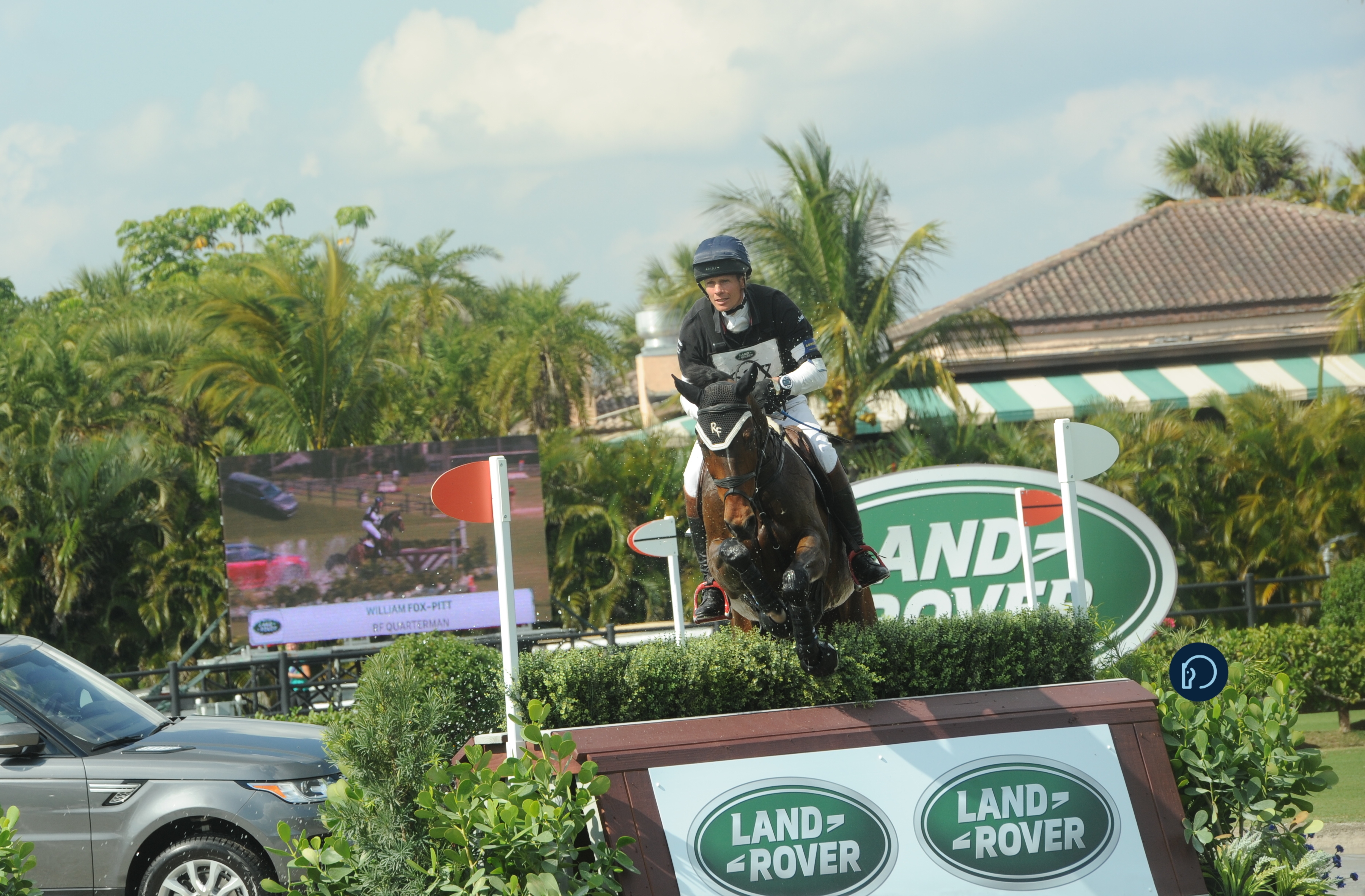 "This year was by far the hardest to win. It was a much more competitive field and the caliber of horses was the best we've ever seen here," Martin said. "I've got to say, the show jumping was bigger than Rolex. The cross-country was influential this year compared to other years when it wasn't that influential. Hopefully it doesn't get any harder because it's the beginning of the year and we really had to press the horses to be competitive. It's that fine line between seeing who the best is and not pushing it too far."
Now in its third year, the Wellington Eventing Showcase has become a popular weekend in the South Florida equestrian scene. The competition, which began with $50,000 in prize money in 2015, boasts world class jumping and dressage facilities, and a condensed but uniquely challenging cross-country track over the polo grounds and derby field.
"It's obviously an opportunity for us to expose a much broader audience to eventing that hasn't had the benefit or experience in seeing eventing," said CEO of Equestrian Sport Productions Mark Bellissimo. "Our fundamental goal in doing the event is to bring new owners into the sport, bring new spectators into the sport and hopefully new sponsors into the sport," he said. "We're very excited about the future. We've ramped up the prize money a little bit. We're going to be thinking through a strategy that maybe extends this into three of these type events and having a series of prize money and almost a Triple Crown of Eventing Showcases in environments where we can inspire a broader audience."watch In the Heart of the Sea 2015 movie online now
"These athletes are the most under-appreciated in the equestrian world," he continued. "The challenges they face in their daily routines are significant and they're great athletes with great horses and hopefully we can try to enhance their stature in the equestrian domain."
See: full results