Count Fleet, racing's sixth Triple Crown champion, was always known to be an enthusiastic stud who never really outgrew his love for the ladies. This preoccupation sometimes got him into trouble, such as in the 1942 Belmont Futurity.
Count Fleet

(1940-1973)

By Reigh Court—Quickly

Bred in KY by John D. Hertz (yes, the rental car guy)

Record: 21 starts, 16-4-1

Career Earnings: $250,300

1943 Triple Crown Winner
1943 Champion 3-Year-Old
1943 Horse of the Year
Coming off a three-race win streak, "The Count" was heavily favored to win the Futurity. His main competition was a crack colt named Occupation who defeated The Count in the Washington Park Futurity a month prior. And while Occupation was certainly a formidable opponent, the real star of the show (at least from Count Fleet's perspective) turned out to be a finely-shaped filly. Askmenow, a daughter of champion juvenile colt Menow, was on her way to her own championship title in 1942. She had dusted other fillies in the Selima Stakes and was attempting to conquer colts.
The story of the race is best told by The Count's jockey, Johnny Longden, as reported by the Associated Press:
"He broke alongside Askmenow, the Hal Price Headley filly. I called on the Count for speed, but he was not interested. He was flirting with a glamour girl. He kept alongside Askmenow, nose and nose, and nothing interested him except to remain in her companionship. If she spurted, the Count would spurt with her; if she slowed stride, so did he. I tried everything that was possible to end her fascination and pull away from her—but nothing helped."
Askmenow was apparently in season, and Count Fleet was highly distracted. He refused to move away from her the entire race, pinning her to the inside rail and costing them both good chances at winning. As it was, Occupation had the lead to himself and went wire to wire. Askmenow managed to budge past The Count long enough to claim second, and Count Fleet finished third for the only time in his career. He hardly seemed to care about his disappointing finish, as Longden explains:
"After we had crossed the finish line, Askmenow was slow checking down. So the Count wouldn't check down either. When she finally began easing up, The Count eased with her. But we were almost a half mile beyond the finish line before I could end The Count's flirtatious mood, steer him away from Askmenow, and head him back toward the paddock."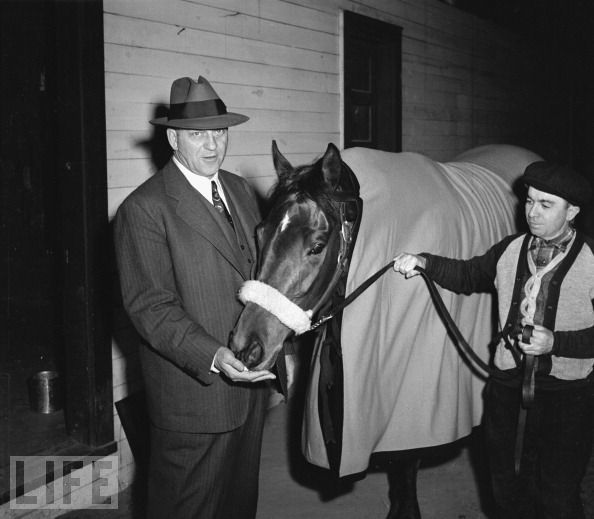 Count Fleet would of course go on to win the 1943 Triple Crown in dominating fashion, capped off by a then record 25-length annihilation of the Belmont Stakes. He suffered a leg injury in the race however, and rather than risk further complication, was retired to stud back at Stoner Creek Farm. He proved to be quite the stallion, siring the likes of 1951 Kentucky Derby winner Count Turf, and the 1951 Belmont Stakes champion Counterpoint.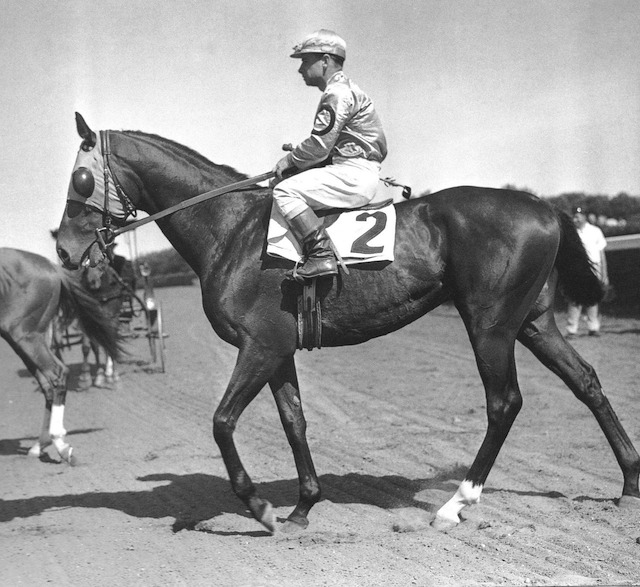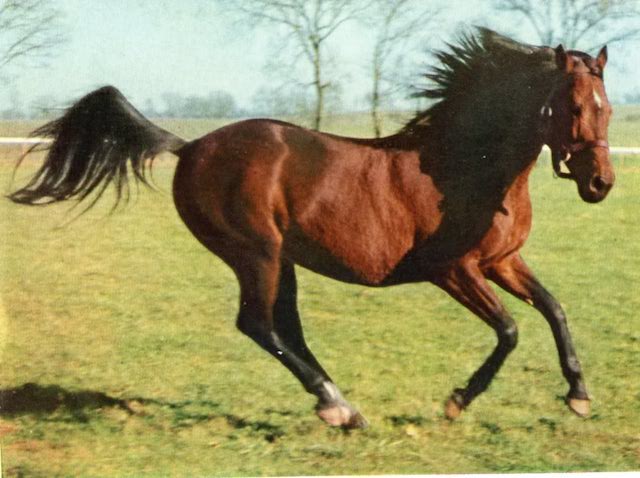 Count Fleet's libido did not mellow with age. As Dave Hooper observed in the June 1971 issue of Horseman's Journal, The Count was thirsty for love up until the day he died.
"He's quite sway-backed as an equine senior citizen. But he's very, very active for 31. (He has) never lost his interest in the opposite sex. I guess he won't until he has all four feet in the grave. He still likes the girls very much. How do the French say it—he's still got that joie de vivre."
Read more at the Horse Racing History facebook page.